As I Am
reviewed by Russ Breimeier

Copyright Christianity Today International

2005

1 Apr

COMMENTS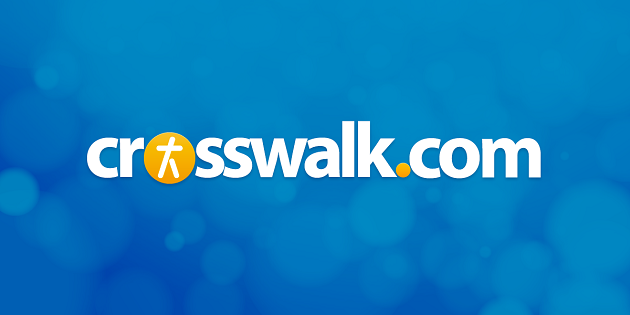 Sounds like … a mix of inspirational pop, country, and hymns, evoking the likes of Sandi Patty, Susan Ashton, Kathie Lee Gifford, and Evie Tornquist.
At a glance … a somewhat predictable inspirational pop project that is elevated by good production and Chenoweth's impressive vocals, with the potential of sharing the Christian faith with a broader audience.
Track Listing
It Will Be Me
Word of God Speak
Because He Lives
Abide in Me
Borrowed Angels
There Will Never Be Another
Poor, Wayfaring Stranger
Joyful, Joyful
The Song Remembers When
Power
Just As I Am
Upon This Rock
Taylor, the Latte Boy
Many will recognize Kristin Chenoweth for her role on TV's The West Wing, or perhaps her short-lived 2001 sitcom Kristin. Musical theater fans may remember the Tony Award-winning actress from TV adaptations of The Music Man and Annie, or her acclaimed performance as Glinda in the 2003 Broadway smash Wicked, a prequel to The Wizard of Oz.
But the world is generally unaware of Chenoweth's Christian upbringing in Oklahoma and her deep-rooted faith. So while audiences will see her in new film versions of Bewitched and The Pink Panther in 2005, they can also catch Chenoweth at select Women of Faith conferences. And while her first album, Let Yourself Go, delivered the Broadway standards expected by fans, she now shares her heart for Christ on her first inspirational recording, As I Am.
Ably produced by Chris Harris (CeCe Winans, Amy Grant), the album features covers of hymns ("Just As I Am"), gospel standards ("Because He Lives"), spiritually themed pop-country (Trisha Yearwood's "The Song Remembers When"), and contemporary Christian favorites (MercyMe's "Word of God Speak"). Chenoweth has a lovely trained voice that's more pristine (though girlish) sounding than the typical powerhouse diva. Here she's like a mix of Susan Ashton, Evie Tornquist, and Sandi Patty-the latter especially evident with her soprano delivery of "Joyful, Joyful" and "Upon This Rock."
It would have been nice if Chenoweth flexed her muscle and showed even more musical diversity, rather than stay so safe within the predictable confines of inspirational pop. Only in the extremely cute closing track "Taylor, the Latte Boy" does she display the most range, delightfully putting her gifts as a comedic Broadway actress to use. Nevertheless, Chenoweth will appeal to the core inspirational audience as a strong talent with a solid pop effort that can potentially reach a broader audience for Christ than similar styled recordings.