Awaken
reviewed by Russ Breimeier

Copyright Christianity Today International

2005

1 Mar

COMMENTS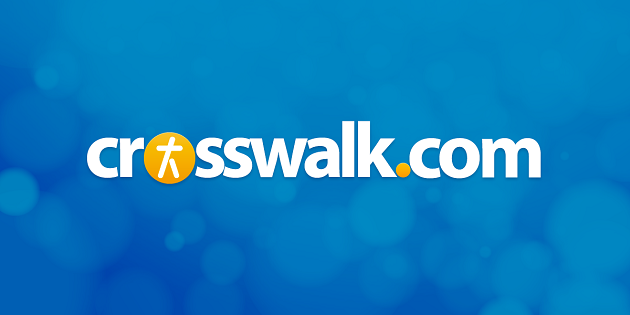 Sounds like … highly produced pop/rock similar to Joy Williams, Nichole Nordeman, and Cindy Morgan, with a few similarities to Avalon, Avril Lavigne, ZOEgirl, and Kelly Clarkson.
At a glance …inspired songwriting, passionate message, and some impressive production elevates Natalie Grant's latest into something special.
Track Listing
Intro
Awaken
Something Beautiful
What Are You Waiting For
The Real Me
Another Day
Home
Captured
Held
You Move Me
Make Me Over
Live for Today
Bring It All Together
Ever since her 1999 debut, Natalie Grant has worked hard to shed her "pop diva" image and prove that she's more than a pretty face with a super voice. With every album, she's chipped away at that stereotype, slowly gravitating away from formulaic adult contemporary. 2003's Deeper Life was her strongest pop effort to date, and 2004's Worship with Natalie Grant and Friends proved one of the year's best praise-and-worship recordings. She's also become a popular speaker through the Women of Faith conferences, sharing her past struggles with bulimia and testimony with audiences.
All indicators suggest that Grant has successfully taken her abilities to the next level with her fifth recording, Awaken. The title primarily refers to her eye-opening exposure to the subject of human trafficking and sexual slavery—not just internationally, but domestically. It's an issue that has further shaken Grant out of complacency toward the world, causing her to establish The HOME Foundation to raise awareness and funds for combating human trafficking—no doubt something you'll learn more about in forthcoming interviews with Grant.
This passion has apparently also helped spark newfound musical creativity with Grant, who wrote or co-wrote half of the songs for this album. It's worth noting that while the human trafficking issue and personal experiences informed and inspired much of the songwriting, the songs themselves aren't specifically about that subject. This is a careful balance, using broad language that's still infused with enough personality to avoid sounding too generic.
Awaken really seems to be an album about discovering our purpose in life and making a difference for Christ and his kingdom; appropriate since Grant has long attended Purpose-Driven Life author Rick Warren's Saddleback Church in California. Though we've heard such themes before, these songs are more heartfelt and convicting than most. The very first line of the album, from the title track, sums up the feeling of soul-searching perfectly: "Sometimes I feel like I'm just existing, I'm not really living/I'm only watching the time slip away." Some might balk over the metaphor underlying "Make Me Over," but it ends up a terrific prayer to God for changed lives. And while Grant didn't write "Held," she makes it her own as a powerful expression of faith amid grief when the Lord seems silent.
Grant and her husband/producer Bernie Herms have also said that they wanted to take more artistic risks with this album, and though they're not as alternative or grandiose as one might imagine, the renewed level of excellence certainly shows. Many small details indicate the creators were not content with going through the motions and adhering to formula for the sake of radio. The closing vamp of "Live for Today" is a perfect example, briefly changing up the sound and feel of the song when it could have easily faded out over familiar strains. Listen to how "The Real Me," a song very similar to Nichole Nordeman's "Anyway," is improved from a standard power ballad into something more poignant and artful. Or how the magnificent "Home," the song most obviously inspired by the human trafficking issue, evolves from a comforting ballad into a climactic finale that suits the theme.
Much of Awaken relies on a gutsier, beefed up modern pop/rock sound that blends strings and pop keyboards with heavier electric guitars and a more aggressive rhythm section. Grant even sounds a bit like Alanis Morissette's lighter side on the catchy "Something Beautiful," co-written by Matthew West. Both "Captured" and "You Move Me" take simple worship sentiments and set them to bigger and more interesting productions. And other Christian pop artists should take note of "Bring It All Together," featuring guest vocals from country superstar Wynonna Judd. This straightforward approach to gospel pop could have been routine on any other album of similar songs, but it's made fresh here in the context of the progressive pop along with the powerful performances, resulting in a perfectly glorious finale.
Though this is an album of highly produced Christian pop at the core, it's still far superior to the usual approach, appealing to fans of Nordeman and Joy Williams especially. It's easily Grant's best effort to date. Like Cindy Morgan's Listen and Rachael Lampa's 2004 self-titled project, Awaken is a pivotal album that finds Natalie Grant evolving into her own, from a mere pop singer into an accomplished artist and songwriter.