BarlowGirl: The Write Stuff
Debra Akins

SongTouch.com

2005

29 Sep

COMMENTS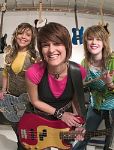 Some people use their journals simply to log the events of their day, while others write extensively about their hopes, dreams, frustrations, fears and anything else that comes to mind. Either way, journaling is a very personal way of expressing how we really feel.
Now imagine taking the words from the pages of your journal and sharing them with the world. A scary thought, no? But that's just what sisters Becca, Alyssa and Lauren Barlow did. As the members of the rock trio BarlowGirl, they crafted the songs on their new album, "Another Journal Entry," by pulling the thoughts and ideas directly from the pages of their journals. The result is an honest, intimate look at some of the issues that have crossed their minds over the past 18 months since the release of their self-titled debut album. (It was that disc that helped make BarlowGirl Christian music's top-selling new artist of 2004).
Produced by Otto Price (GRITS, dcTalk), "Another Journal Entry" gave BarlowGirl the opportunity to explore some different avenues with covers of worship songs by David Crowder Band ("No One Like You") and Chris Tomlin ("Enough"). But even with those new musical ventures, the girls have stayed true to form, rocking out on more aggressive songs like "Grey" and "Psalm 73 (My God's Enough)," among others.
More than 500,000 messages on their message boards prove that this sisterly trio of rockers has garnered a huge fan base. And if you haven't had a chance to see their energy on stage, you'll want to catch BarlowGirl on tour this fall with Newsboys. You won't be sorry!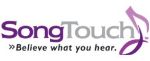 © 2005 SongTouch.com.  All rights reserved.  Used with permission.  Shop for gospel music and Christian church music downloads at  SongTouch.com.