"Beautiful" – Music Review
Jessica Robin

CCM Magazine

2004

23 Mar

COMMENTS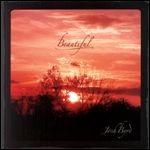 Artist:  Josh Byrd
Label:  Independent
Josh Byrd's background in leading worship is evident throughout the songcrafting style of the 11 tracks that make up "Beautiful." While his lyrics and melodies are simple, they speak directly to the heart of the matter on tracks like "Hold Me" and "Be." Most memorable upon first listen are the songs "Fall" and "Better Than Life," with familiar lyrical choices like "I want to fall in love with you" and "Your love is better than life." The soft acoustic musical blend is reminiscent of Vineyard acoustic worship as well as early '90s acoustic alt/rock acts like LSU and The Choir.
But what truly makes this album special is the creative production provided by guitarist Paul Moak (Plumb, dc talk). Each song is textured with layers of gorgeous sounds, from floating vocals to atmospheric chords to unique instruments such as harmonica, hand bells and mandotar. An upbeat and fun (but still acoustic) version of "Swing Low, Sweet Chariot" tops off the album, which is an impressive first step by Byrd.

© 2004 CCM Magazine.  All rights reserved.  Used with permission.  Click here to subscribe.