Beautiful Bird
reviewed by Andree Farias

Copyright Christianity Today International

2008

1 May

COMMENTS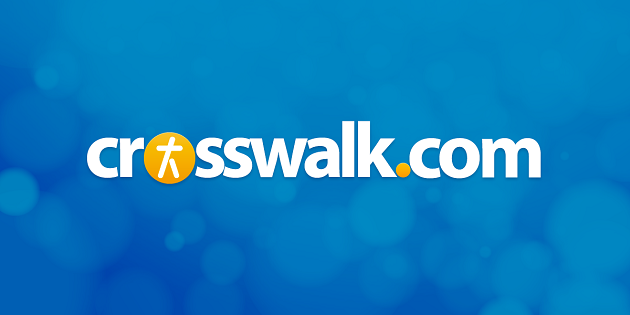 Sounds like … earthy singer/songwriter material in the vein of Jonatha Brooke, Emmylou Harris, Aimee Mann, Allison Krauss, Sara Groves, and Nichole Nordeman
At a glance … hands down, the best album of Cindy Morgan's career, offering her strongest, most consistent batch of songs while continuing to demonstrate an ear for solid pop craftsmanship
Track Listing
Lay Me Down
When It's Love
I Wish
Fine
The Sun Shines Through
Beautiful Bird
Two Roads
As a Child
Lion and the Lamb
Most of All
In These Rooms
In the heyday of Word Records, a mentor and former higher-up at the label told Cindy Morgan that record companies made big, commercial Christian pop albums in order to fund more creative, left-of-center artistic expressions. At that point in her career, Morgan had finally transitioned to the artistic side, leaving behind the bubblegum pop of her first couple of albums in favor of more progressive fare like Listen, The Loving Kind, and Elementary.
Then in 2001, Word restructured corporately, and Morgan—along with her mentor and nearly all the staff under him—was without a home. Undeterred, she continued writing for other artists, including Natalie Grant, Mark Schultz, and Salvador. After five years of doing that, Reunion Records took a chance on the singer/songwriter, but when 2006's Postcards underperformed, Morgan was once again on her own.
That brings us to her independently released Beautiful Bird, which couldn't come at a better time. Mere weeks before its release, Morgan received one of Christian music's biggest honors—the Dove award for Songwriter of the Year (for "How You Live (Turn Up the Music)," performed by Point of Grace), a recognition that has eluded her for all of her years in the music business since 1992.
Uninterested in major-label notoriety, Morgan is loving every minute of this new season, calling the shots and making the music she loves while still writing for others. Beautiful Bird certainly reflects that. It's a flawlessly crafted pop album—so flawless, it's hard to tell if these are studio-quality song pitches to the biggest acts in Nashville, or if Morgan intended them solely for the blessed few who will faithfully download it (at deadline, the album was a digital-only release).
Beats me, but that's beside the point. In and of itself, Beautiful Bird is the strongest, most consistent batch of songs Morgan has released thus far. As acclaimed as some of her late '90s and early 2000s material was, it wasn't always consistent, at times too eccentric or melodically obtuse to be appreciated by less savvy listeners.
Beautiful Bird rectifies that. More so than ever before, Morgan has sharpened her ear for solid pop craftsmanship, sidestepping weird experiments while still retaining her identity as an intelligent tunesmith. For all its idiosyncrasies, a song like the somber "Lay Me Down" is still an incredibly catchy Americana dirge—think Emmylou Harris or Alison Krauss by way of T Bone Burnett. The same is true of "The Lion and the Lamb," a dreamlike, haunting ballad that imagines heaven with such simple, wide-eyed wonder it sounds populist, not alienating.
More than ever before, Morgan entertains her country sensibilities, perhaps inspired by the recent success of "How You Live." Complete with slide guitars and pedal steel, "Two Roads" is the most country of the bunch—an upbeat number where Morgan ponders a believer's faith walk from the perspective of daily life choices.
When she's not mining new territory, Morgan is content with writing soaring, glorious pop tunes like the empowering title track, a driving anthem accented by swirling strings and an encouraging lyric about rising above self-perception and others' expectations. If there were any justice in the world, radio would scoop up the irresistible "When It's Love"—an infectious song about finding true, long-lasting love. Even "I Wish" has tremendous potential, not too unlike the pop being produced by starlets like Sara Bareilles, yet steeped in rock-solid Christian songwriting.
"I Wish" is a throwback of sorts to Morgan's Listen sessions. Similarly, the easygoing "Fine" would've fit gingerly on 2001's carefree Elementary. An acoustic take of "In These Rooms" is actually from that time period—even 7 years on, that song is still as arresting as when it was first recorded.
I could go on, but anything more would be blabbering on my part. Following an impressive yet otherwise inconsistent track record, Beautiful Bird is doubtlessly Cindy Morgan's best album to date—the crowning achievement from one of Christian music's premiere singer/songwriters.
Copyright © Christian Music Today. Click for reprint information.