Beautiful Lumps of Coal
reviewed by Andy Argyrakis

Copyright Christianity Today International

2003

1 Mar

COMMENTS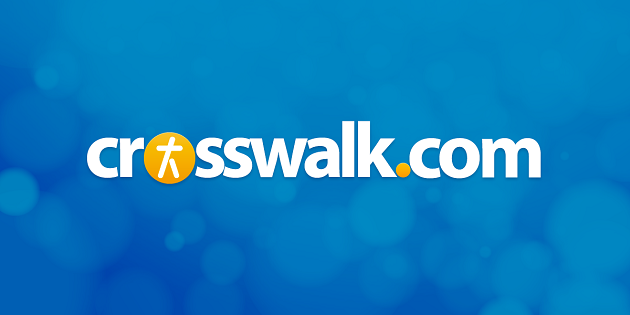 Sounds like … straddles the line between the chiding urgency of Alanis Morissette, the glowing saunter of Suzanne Vega, and the poetic introspection of Patty Griffin on her Curb debut.
At a Glance … on all accounts, the production is superb, the lyrics are Plumb's most open and honest to date, and her varied personality is at a charming peak.
While Plumb's vibrant 1997 self-titled debut and vivacious 2000 follow-up Candycoatedwaterdrops earned her a whole heap of critical acclaim and an underground following, her record label at the time didn't give either project the push they truly needed to stand out from the rest of the pack. Sure, she went on tour with Jars of Clay and racked up a handful of hit singles, but she was dropped from her contract in the end and left questioning the validity of her musical pursuits all together. In fact, it took Plumb two years to sort through the strain of such circumstances, during which she refocused her professional goals and married her longtime boyfriend.
Throughout every crest of that emotional roller coaster ride, Plumb documented each personal experience and drew upon several outside observations in hopes of gathering enough material for another project. In the end, 11 songs born from that growth period made their way onto the brand new Beautiful Lumps of Coal, Plumb's debut project for Curb and her first time stepping up to the coproduction plate with Jay Joyce (Patti Griffin, Rubyhorse). Throughout the 40-minutes worth of material, Plumb breathes additional life into her signature alternative sound, expanding her boundaries as a songwriter and exposing her charming personality to its fullest extent.
The hopeful tone of the disc is set from the get go with "Free," a liberating, soul-penetrating rock romp throughout which Plumb sheds her troubled past and cuts all the unhealthy ties that previously held her back. Over gutsy guitars and defining drums she sings: "Thought you had me all tied up in a little knot/You thought I'd go on living just like you till you asked me nicely to stop/But surprise I'm free to be the girl you tried to steal." With an equally potent spirit to survive, Plumb switches to a playful pop motif (in vein of Suzanne Vega) for "Sink 'N Swim,"an infectious radio-friendly cut about holding your head up high despite the shattering world around you.
Such thematic candor continues throughout the top-notch production and swirling orchestration of "Boys Don't Cry," where Plumb reminds listeners — especially the guys — that it's okay to shed a tear over past sins. The mournful chorus consistently reiterates our need to cry out to the Lord with our burdens rather than keeping them bottled up inside to the point they overwhelm us. Those stirring strings from "Boys Don't Cry" are fleshed out even further on "Taken," yet another track that highlights Plumb's vocal caress and brooding imagery as she sings about the death of her husband's ex-girlfriend. "Nine months after we started dating, she drowned while swimming in the river," recounts Plumb. "Not many people write songs about their husband's ex-girlfriends [but] she was very adamant that life is not just what we see right now. That represents a lot of what means so much to me in my marriage and as a woman."
Indeed Plumb's marriage is referred to in several instances as well, including the Alanis Morissette/Poe inspired "Hold Me" (about the sacredness of sexual unity) and the exuberant alternative gem "Without You" (on which Plumb ponders the pain of living without her husband). As pensive and poetic as she is on such selections, "Unnoticed" steps up Plumb's songwriting yet another notch, paying tribute to her grandparents (whom she calls models of unselfishness). Aside from learning a little bit about their self-sacrificing personalities, Plumb holds listeners accountable to the motivations behind their noble pursuits, inquiring: "Have you ever played the martyr only for the reason of the prize?"
Perhaps Plumb's biggest prize on Beautiful Lumps of Coal is the gripping ballad about abuse, called "Nice, Naive, and Beautiful." The glowing piano/string-based cut follows in the thematic tradition of past hit, "Damaged" (and the profound footsteps of Patty Griffin), providing empathy for those who've been exploited physically, emotionally, or sexually. "If you've been there, you know what I'm talking about/And if you're still there, hang on because you can turn into something beautiful."
By the time the disc reaches its conclusion, Plumb will have spun listeners in a web of her endearing enchantment, reminding them why they fell in love with her in the first place. Not only is Beautiful Lumps of Coal well worth the wait, it shows Plumb exploring additional lyrical avenues, updating her musical direction, and escaping Christian music's clichéd clutches. She may not use specific references to God or Jesus on this seeker-friendly batch of selections, but, in the end, all her songs point to hope, forgiveness, love, and perseverance.