Beautiful - Music Review
Anthony Barr-Jeffrey

Music Reviewer

2002

21 Nov

COMMENTS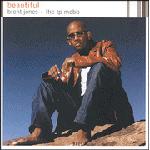 Artist:    Brent Jones and the TP Mobb
Label:   EMI Gospel
Noted theologian Eugene Petersen, author of The Message Bible translation, would probably love this disc. 
Just as Petersen attempted to return the straightforward beauty and meaning of the original Scripture to the text, Brent Jones and the TP Mobb have done the same lyrically and musically on their sophomore release, Beautiful. 
The entire disc shines with sparkling melodies, near perfect vocals, remarkably hot production and unforced urban radio credibility.  Crowd movers include the retro-tinged party intro "Get Up" and the dancehall flavored "Rich."
Breezy radio jams and prayerful ballads like "Closer" add balance to the disc, making Beautiful an exceptional treat for urban gospel fans.
Used by permission.  CCM Magazine © 2002