Bebo Norman
reviewed by Russ Breimeier

Copyright Christianity Today International

2008

1 Sep

COMMENTS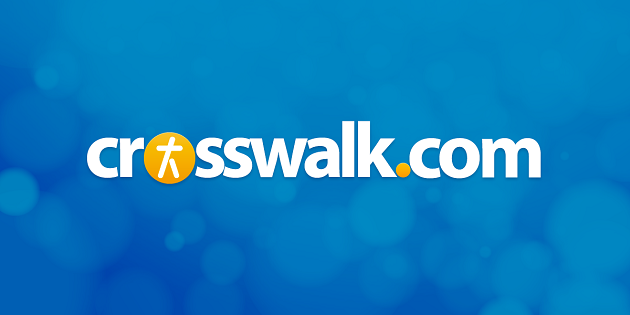 Sounds like … acoustic-based pop/rock with obvious similarities to Chris Rice, James Taylor, John Mayer, Fernando Ortega, Steven Curtis Chapman, and Aaron Shust
At a glance … some of Bebo Norman's best songs to date can be found on his generally excellent self-titled effort, even if a few others are comparably routine sounding
Track Listing
Pull Me Out
Hear It from Me
Not Living in the In-Between
Britney
Ruins (Where I Am Saved)
Never Saw You Coming
The Only Hope
A Million Raindrops
Can't Live Without You
One Bright Hour
Bebo Norman's first regular release through BEC Recordings (after 2007's Christmas … From the Realms of Glory) picks up where he left off musically with his 2006 effort, Between the Dreaming and the Coming True. Reteaming with Jason Ingram for production and writing, it's virtually a sequel in terms of sound and style—once again, more pop than his earlier folk-fueled efforts.
Does it seem strange that Norman would choose to make his ninth album a self-titled effort? Considering that he's had so many imaginative album titles (The Fabric of Verse, Myself When I Am Real, and really, even Try), you might presume that Norman ran out of ideas for this one, or that he has no over-arching theme. Or maybe it merely reflects that the singer/songwriter is, in a sense, starting over with a new record label.
At times, Norman does sound like he's coasting here. "Not Living in the In-Between" is just ok as a song about the importance of devotion in a relationship, closely resembling many others he's written over the years. "Can't Live Without You" plods along while recognizing our need for God. "A Million Raindrops" is a plea to God for direction and his blessings, and it has an annoying "I" vocal sample intended as a hook between verses. And "The Only Hope" is your typical Christian pop ballad of surrender to the Lord, despite some good lyrics in the verses: "I want a crumb, but you are a feast/I want a song, but you are a symphony/I want a star, but you are a galaxy/And I have resolved that I'm much better off in what you have for me."
Looking past those weaker tracks, I submit that this album is perfectly titled for an album largely focused on rebuilding from brokenness. It's some of Norman's most vulnerable songwriting to date, partly the result of his learning that he has suffered from an anxiety disorder over the years.
In relating his struggles to us, Norman's struggles become relatable to us, resembling our own. A bright, accessible pop song like "Pull Me Out" becomes our own cry for help and plea for a new and right spirit: "Remember when I was young and hungry/I could take it in without much money/I had nothing but dreams and time to kill/Now I feel like I'm treading water/And I'm hardly real, I'm just trying harder/To make my way on the earth by standing still."
The same is true of "Ruins (Where I Am Saved)," which could well be Norman's biggest anthem since "Great Light of the World." He provides a nice contrast between dark verses of burnout ("I've no fear of height or depth/I've no fear of crashing/The single thing I fear the most/Simply feeling nothing") with a soaring chorus and bridge that turns to God for hope: "Let my ruins become the ground you build upon/Let my ruins become the start."
Two other highlights fit with the overall theme of brokenness. "Never Saw You Coming" is a beautifully written song full of hope, reminding us that God's is restoring love is available to all: the leader who's lost his way, the preacher who's lost his faith, the lonely looking for love, the empty seeker, and other examples that also make this song relatable. Closing the album is the contemplative "One Bright Hour," with Norman looking ahead with hope to God's kingdom come while singing softly over sparse piano like Fernando Ortega.
"Hear It from Me" also deserves recognition as a worship song expressed personally and practically. Why would God want to hear our worship compared to what's been offered before? Because authenticity means more than originality: "A love song, you must have heard a thousand times/How can mine compare?/For so long I've wondered if I'm lost behind a thousand tongues there … It's all been done before, but I'll do it again/'Cause I know that you want me to."
Then there's "Britney," which deserves a Song of the Year nomination at the next GMA Awards. Though clearly inspired by a certain superstar named Spears, it's really an open letter to all the girls who grow up too fast in this world and accept the lies fed to them by our culture. Though there have been similar songs about self-esteem before, few are written quite as well as this, an apology that also touches on the answer to temptations and insecurities: "Britney, I'm sorry for the stones we throw/We tear you down just so we can watch the show/Britney, I'm sorry for the words we say/We point the finger as you fall from grace … Britney, I do believe that love has come/Here for the broken, here for the ones like us." The beauty of the song is the way it addresses social commentary without becoming preachy, showing love and forgiveness instead of judgment.
At nearly 37 minutes, this is a relatively short album for Norman, and admittedly, not every song is as excellent as another. Overall, it's still missing those little inspired moments of artistry that often elevate a small pop album to a classic. But that said, this singer/songwriter has a firmer grasp on solid pop craftsmanship than most with strong melodies and honest, accessible lyricism. When Bebo Norman is good, he's very good—and when he uses his own life experience to express something more poetic or personable, he's even better.
Copyright © Christian Music Today. Click for reprint information.