Bebo Norman's "Sometimes By Step" Digital Duet
Melissa Riddle

SongTouch.com

2006

30 Mar

COMMENTS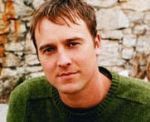 Some songs are so amazing, so unforgettable, you simply can't help but return to them again and again.

Rich Mullins' "Sometimes By Step" is one of those songs. Maybe it's the powerful lyric: "Sometimes I think of Abraham, how one star he saw was lit for me…." Maybe it's the hammer dulcimer. Maybe it's the dull ache that lingers in many of us since September 1997 when Mullins caught that chariot home. But whatever it is, these songs should never fade away.
Fortunately, Bebo Norman is seeing to it that this amazing song gets a new chance at life in the present day. Through the clever use of multi-track mixing, Norman joins Mullins for a new spin on "Sometimes By Step," one of Mullins beloved best. And it doesn't take a simpleton (an official Bebo fan club member) to hear how seamlessly and beautifully these two guys sing together – or to hear how timeless this song really is.
"Sometimes By Step" released to radio back in February, recorded as part of the "WOW Worship 2006" compilation, but Bebo and Rich fans alike can download the single at SongTouch.com.
And look for Bebo on tour with old friends Caedmon's Call throughout April and May. For dates and information (or to see Bebo dance), visit www.bebonorman.com.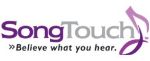 © 2006 SongTouch.com.  All rights reserved.  Used with permission.  Shop for gospel music and Christian church music downloads at  SongTouch.com.