Believe
reviewed by Russ Breimeier

Copyright Christianity Today International

2003

1 Jan

COMMENTS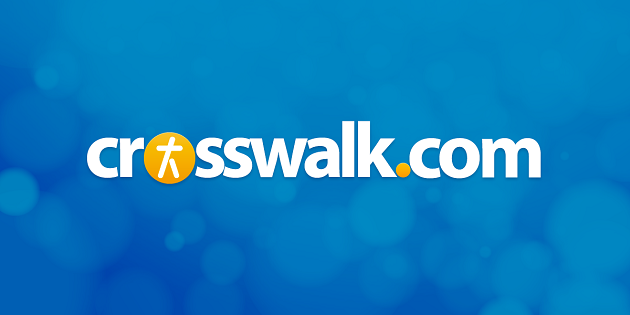 Sounds like … this band aspires for the first-rate post-grunge rock of Creed or Lifehouse, but ends up sounding more like The Calling or 3 Doors Down.
At a Glance … Big Dismal sounds good performing their post-grunge rock, and their faith shines through on a number of tracks, but do we really need another Creed clone?
Big Dismal is the newest artist to debut with Wind-Up Records, the label made famous by Creed and most recently Evanescence. While both of those bands have said and done things that make it hard to classify them as "Christian bands," it's clear that this band from Tallahassee, Florida is as firmly rooted in their faith as their label mate, 12 Stones. Lead singer and songwriter Eric Durrance was raised a Southern Baptist, and because his mother was a musician and his father a truck driver, Eric often found himself in the care of his grandmother. It was from her that Eric gained his religious convictions. When he was older, Eric performed with a handful of bands in his hometown before recording his own solo demo.
The popularity of that demo led to Eric's assembling a band around his songwriting. With Chuck Shea on lead guitar, Gary Sobel on bass, and Jeff Chomin on drums, Big Dismal was born. The name refers to a local geological landmark distinguished by a massive sinkhole. The band sees it as a sobering and inspiring metaphor for the band's desire to bring positive music to a dismal world—sort of like Switchfoot's "Beautiful Letdown." Produced by the acclaimed Jack Joseph Puig (John Mayer, The Black Crowes), Believe is, according to Eric, about "love, heartache, and getting through tough times."
Big Dismal's message of encouragement is delivered with the same kind of post-grunge pop-metal that characterized bands like Creed and Lifehouse. The opening track, "Remember (I.O.U.)," is a loving tribute to Eric's grandmother, set to a big Creed-like rock ballad. You can almost interpret it as a spiritual relationship with our heavenly Father: "When I was a young child, you watched over me/You kept me safe inside your arms, and then you set me free/So I flew away like a bird, not knowing which way to go/The light you give me inside, it will always glow." The same sound is heard on "Missing You," featuring Evanescence's Amy Lee on backing vocals in a song inspired by the band members leaving their families behind for life on the road. Here again, you can possibly extend this to spiritual matters of life and death with a loved one. Big Dismal's Christian leanings are most evident in the grungy rocker "Hanging On": "I close my eyes, and everything feels so right/Like a magic carpet ride, we fly away up high and never come back down/We'll keep this peace we found/And you're always there to love me when I'm feeling down."
Come to think of it, all of the songs on Believe sound a little similar to each other, aspiring for the anthemic heights of Creed or the infectious rock of Lifehouse, but more often ending up with the lesser melodic grunge of bands like The Calling or 3 Doors Down. The opening guitar riff on "Reality" especially sounds too much like classic Creed. A number of songs just aren't that well-written either, often coming across as amateur or overly simplistic. For example, "Just the Same" nobly tries to tackle the subject of treating the homeless with respect and compassion: "I know what it's like to be down on your luck, and you and me we're just the same." Unfortunately, the naïveté from which it was also written is all too apparent when it makes use of the classic, "my-car's-broken-and-I-need-money-for-gasoline" scam.
A number of the songs are geared to the teenage audience, wrestling with subjects of self-esteem and sexual purity. "Too Pretty" seems a bit sophomoric in its expression of a relationship that's just not meant to be: "It's obvious what you think about me 'cause you won't even give me a chance/I don't mind what you say about me when you talk to your friends all the time/Was it something I said to you, to make you think that I was just a fool?" Eric takes a darker than average look at sexual purity with "Gave It Away": "Second chances don't come around/What's done is done, you should've thought of that/Before you lied down and changed your life in an instant/You're never gonna be the same, you're gonna miss it." The album closes with "Losing You," which seems to be about Eric ending a relationship before compromising his faith and morals: "So I'll sleep alone, even if I know it's hard to watch you go/'Cause there's something that I must do, even if I know it means losing you."
Considering this band's unoriginal sound, it's rather ironic that Eric sings, "I'm sick and tired of the same thing every day/Same old song the radio plays" in the song "Run Away." I imagine some music journalist somewhere is going to try and make a clever quote from the band's name, either saying that they live up to it or that they're anything but. Really, Big Dismal is unworthy of either comment, neither that bad nor that good. Really Bland might be more apt. The sound is completely unoriginal and the lyrics uninteresting, but these guys nevertheless play the genre well (though the record scratch effects on "Running Through My Mind" and "Too Pretty" are really annoying and out of place).
It's easy to recommend Big Dismal if you're someone equally and endlessly fascinated with Creed, Lifehouse, Jeremy Camp, Seventh Day Slumber, The Calling, and 3 Doors Down. Unfortunately for Big Dismal, the public is growing tired of the formulaic post-grunge rock sound, and most people will probably have a strong sense of déjà vu when listening to Believe. Granted, the disc's priced reasonably, but albums like this only remind us why Lifehouse and Creed are as popular as they are. They started the post-grunge fad, and they do it much better than this … so why settle?