Believe: Songs of Faith from Today's Top Country & Christian Artists
reviewed by Russ Breimeier

Copyright Christianity Today International

2006

1 Sep

COMMENTS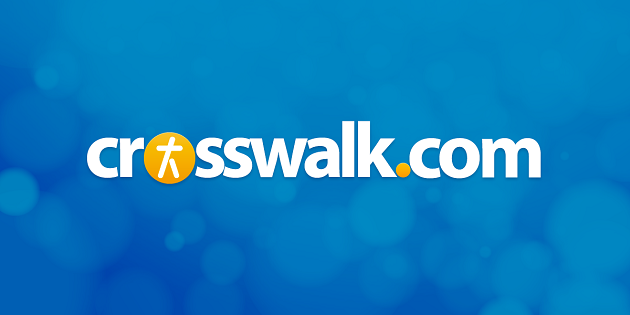 Sounds like … some of the biggest examples of inspirational country today, including Carrie Underwood and Brooks & Dunn, as well as country-flavored offerings from Christian pop artists like Casting Crowns and Third Day
At a glance … Believe is a good collection that introduces the rise of inspirational country in recent years, but it has to reach too far by to fill the album with artists outside the genre and songs that only skim the surface when it comes to Christian faith
Track Listing
Jesus, Take the Wheel—Carrie Underwood
Who You'd Be Today—Kenny Chesney
God's Will—Martina McBride
Stained Glass Masquerade—Casting Crowns
Believe—Brooks & Dunn
I've Always Loved You—Third Day
Go Tell It on the Mountain—Sara Evans
When I Get Where I'm Going—Brad Paisley (featuring Dolly Parton)
Postcards—Cindy Morgan
This Is God—Phil Vassar
Perfect Day—Josh Bates
In the great tapestry of musical genres, country has long remained close to CCM and Southern Gospel, naturally so with Christian faith part of the heritage of many Southern-bred artists. But the term "inspirational country" is still relatively new. Some consider it a legitimate sub-genre, and a young industry that's even developed its own awards show. Others see it more as a trend that's only begun to take shape in recent years, but certainly one that's on the rise as evidenced by recent best-selling inspirational projects from Alan Jackson and Alabama.
Either way, the surge has caused record labels to sit up and notice. Provident/Sony/Arista felt prompted to promote their artists with Believe: Songs of Faith from Today's Top Country & Christian Artists (which ), calling attention to some of the biggest names and songs considered to be inspirational country. (Word/Warner released a similar project of their own the same month, entitled Three Wooden Crosses: 17 Inspirational Songs from Today's Top Country Artists.)
One has to conclude that the success and popularity of American Idol winner Carrie Underwood has played a huge part in establishing the genre, thanks to her breakout, award winning hit "Jesus, Take the Wheel"—a prototype if there ever was one with its fusion of country storytelling, pop production, and clear-cut lyrics of faith-inspired surrender. Similarly, there's Brooks & Dunn's award-winning smash "Believe," a mellow organ-driven ballad about the sustaining power of faith and the hope of heaven. Brad Paisley's "When I Get Where I'm Going," a duet with Dolly Parton, is another favorite, very similar to MercyMe's "I Can Only Imagine" by considering what heaven will be like someday.
Indeed, if Believe is truly representative of the inspirational country scene, then there seems to be a preponderance of songs focused on the great hereafter. Is belief in the afterlife and reuniting with lost loved ones enough to qualify a song like Kenny Chesney's "Who You'd Be Today" as "inspirational country"? What about reference to the Way to heaven? Songs like this and others in the genre might be "inspirational," but are they necessarily "Christian?" Is the genre intended to be subtle or broader?
At least there's more on Believe than just hopeful longings. Martina McBride's "God's Will" from 2003 is a beautiful portrait of a sickly-yet-cheerful boy who helps brings others closer to the Lord. Phil Vassar's "This Is God" takes a gutsier approach, writing a letter from the perspective of the Almighty, though there's little more expressed than disappointment with mankind's hatred and our need to love one another. There's also an enjoyably buoyant country-pop cover of "Go Tell It on the Mountain" by Sara Evans that makes for a welcome change of pace.
If inspirational country is really on the rise, though, why does Believe need to be padded with offerings from Christian artists? Not that the selections here are out of place. Just as a lot of contemporary country leans toward pop, Casting Crowns has a pop sound that leans toward country, as heard in their challenge to the church, "Stained Glass Masquerade." Josh Bates is also a good fit, musically and lyrically; "Perfect Day" may be specifically about Christ's Second Coming, but it's also in step with all the heaven-focused songs. And while she may not seem country, Cindy Morgan has the voice for it, and "Postcards" (her well-written story song about the quest for purpose) is in step with McBride, Alison Krauss, and Faith Hill.
But how to justify the inclusion of Third Day's "I've Always Loved You?" Granted, it's the most country sounding song of their career, but it's also the most dated selection here (from their 1999 album Time). Several songs from their more recent projects would have worked perfectly in representing the Southern pop/rock band's more country side. But that still doesn't answer why other more genuine examples of inspirational country weren't included, especially Alan Jackson and Alabama with their record label associations; a cross-label, WoW styled compilation may someday be in order. As an introduction to the genre, Believe is a good, but not great, collection. It gives strong evidence of the rise of faith-based songs among country artists, but fails to make a convincing conclusion that inspirational country is here to stay.
Copyright © Christian Music Today. Click for reprint information.