Believe the Hype: Sam Smith's Debut is a Winner
Christa Banister

Crosswalk.com Contributing Writer

2014

24 Jun

COMMENTS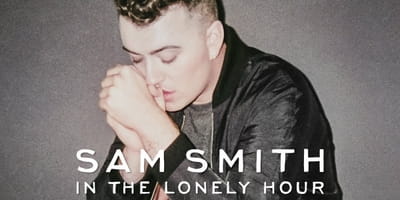 Artist: Sam Smith
Title: In the Lonely Hour
Label: Capital Records
Yes, long before Adele, One Direction and Coldplay, artists I never imagined mentioning in the same breath incidentally, British artists weren't always a shoo-in for success in America's pop music scene.
For example, as hard as he tried to win us over, Robbie Williams just never quite connected with the masses in the States. Ditto for Blur, Pulp and Manic Street Preachers back in the day. Even the late great Oasis struggled to resonate after the breakout success of What's the Story Morning Glory in 1995.
So when the publicity machine went into overdrive recently with a talented young Brit named Sam Smith, I was naturally skeptical about his prospects here. Would he be the male equivalent of Adele or more akin to a Robbie Williams cast-off?
Well, believe the hype, fellow music lovers because Sam Smith's voice, stage presence and debut album is that good. While Smith definitely gave it his all with his two-song "Saturday Night Live" performance back in March, his recent cover of Whitney Houston's "How Will I Know" and debut album In the Lonely Hour is even better.
Not only is his voice pitch perfect yet totally unique, but he seriously knows how to rock a ballad without resorting to heavy-handed sappiness (see "Not in That Way" and "Make It to Me"). What's also remarkable about an artist that's so young (Smith is all of 22) is that his songs have a wide range of influences that suggest a much older soul.
Whether it's the Gospel choir that provides the perfect accompaniment to "Stay With Me" or the retro soul of "I'm Not the Only One" and "I've Told You Now," it's nice to hear something with a wide range of appeal that doesn't drown in kitschy production value.
While he doesn't really venture into new territory lyrically (most of the songs revolve around the familiar love lost theme), Smith's evocative vocals still make you feel something all the same. Basically, pain and anguish have never sounded so good, and Smith is an artist who's destined to be around for a long time.
*Published 6/24/2014