Beyond Measure
reviewed by Christa Banister

Copyright Christianity Today International

2006

1 Jan

COMMENTS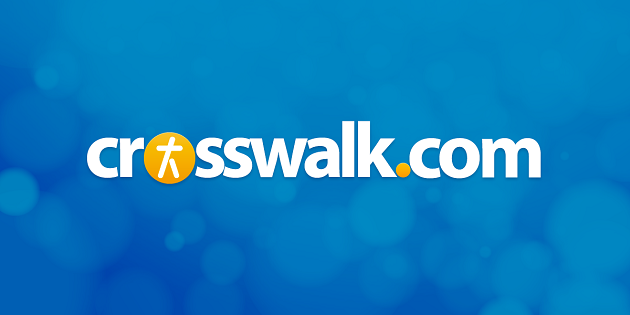 Sounds like … the integration of piano gives the album almost a Brit rock feel a la Keane, while other moments fall solidly into Camp's more familiar pop/rock territory
At a glance … despite a few unremarkable tracks, Camp finally invests a little more of himself in the lyrics, which along with some much-needed musical updates makes this his best album yet
Track Listing
Tonight
What It Means
Beyond Measure
Let It Fade
Feels Like
When You Are Near
No Matter What
Little Time
Everything
I Am Nothing
Give You Glory
Give Me Jesus
Even though Jeremy Camp's life experiences of love, loss, and restoration have been well documented in interviews he's given over the course of his four-year career, there was still something a little too tidy—or even slightly detached—about what were often touted as "personal lyrics" in his songs.
Maybe it was a desire for common ground with his listeners that caused him to be less introspective. Or perhaps it had something to do with the pressures that inevitably come with having to appeal to the radio side of the music biz. After all, happy endings all tied up in a proverbial bow are much more preferable than ones that leave lingering questions in the face of hurt and doubt, right? But whatever his reason(s), it was always slightly disappointing not to hear more of Camp's side of the story in light of such a unique set of circumstances of losing his first wife, Melissa, to cancer, unexpectedly finding love again with fellow artist Adrienne Liesching, getting married, and starting a family.
Of course, with numerous accolades and album sales to his credit, plus the fact that he's such a likeable guy who comes across as incredibly sincere about his ministry, many fans would disagree with such observations about his songwriting. Yet on Beyond Measure, it's quickly apparent that things have taken a turn in a more promising direction when Camp invests more of himself in the songs. Instead of relying on familiar platitudes, Camp digs deeper, which in turn, yields a much more satisfying result.
Take the title track, for instance, where Camp reflects on his personal journey and thanks God for his many blessings—whether it's when "he feels the breeze in my newborn's gentle breath" or as he enjoys the "one to walk hand in hand/ to share this life you have planned/ like a storybook with dreams that I'm meant to see." Then in the chorus, Camp further explains how "Every next step is an extraordinary scene/I know that I've been given more than beyond measure/I come alive when I see beyond my fears."
Also confessional in nature, yet easily accessible for anyone who has struggled with the same sin again and again, is the catchy, mid-tempo "What It Means" where Camp shares, "I've been here a thousand times before/face down on the floor/wondering how I even reached this place again/But you have shown so endlessly/how your love flows over me." Then a few tracks later, on the hopeful, piano-driven "Little Time," Camp continues the conversation he started in "What It Means" as he mourns "broken hearts and tainted memories" and admits that he's tired of his "selfish tragedies."
Still, even with all the improvements, old habits die hard. The vertical worship of "Give You Glory" is so predictable, it wouldn't have felt out of place on a Matt Redman or Chris Tomlin album. While it's pleasing enough to the ear with a memorable melody and arrangement, the lyrical sentiments have certainly been conveyed before and feel out of place. Ditto for the closing cover of "Give Me Jesus." Sure, Camp's vocals probably haven't sounded better, but the song doesn't add much to the disc's bottom line.
What does contribute significantly, however, is a sonic makeover of sorts. While there's still a requisite rocker or two where Camp can flex his guitar prowess, the soundtrack has never been more diverse. Now instead of the louder riffs, we've got tasteful piano, which lends almost a Brit-rock feel to the tracks without trying too hard to sound exactly like Coldplay. And the change in style is immediate on the project's opener "Tonight," arguably the best of the pack, a bright and buoyant rocker with a sing-along chorus that serves as a reminder of the commitment he made to serve Christ despite constantly changing circumstances.
As such, those who have enjoyed the nü-metal leanings of past efforts or the abundance of ballads he favored on Stay might be somewhat disappointed with Beyond Measure. But the switch in style and substance feels incredibly fresh, giving me newfound hope and excitement to hear what Camp might have up his sleeve with future releases.
© Christa Banister, subject to licensing agreement with Christianity Today International. All rights reserved. Click for reprint information.