Big Tent Revival LIVE
reviewed by Russ Breimeier

Copyright Christianity Today International

2001

1 Jan

COMMENTS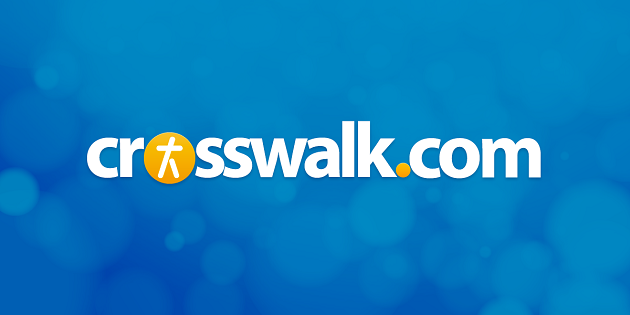 Sounds like … pop and blues-flavored roots rock, reminiscent of similar genre bands such as The Wallflowers and The Gin Blossoms—and even Van Morrison and Lynrd Skynrd.
At a Glance … Big Tent Revival calls it quits in a blaze of glory with this excellent and rocking live recording from their final concert.
In case you haven't heard the news, there's a good chance this is Big Tent Revival's last album. They've recently disbanded, and though they haven't completely ruled out getting back together someday, they've also indicated it's unlikely they will. But if you're a fan of this roots-rock band's music, fear not. You've got at least one more treat ahead of you, and it's called Big Tent Revival LIVE—a recording of the band's final concert in Memphis back in 2000. The band's most ardent fans (pardon the pun) will contend that BTR is much better in a live setting compared to their studio-recorded albums. Having not seen them live myself, and being somewhat lukewarm to their previous albums, I have to admit that people who have been fans of this band all along know what they've been raving about. I only wish I'd listened to them sooner.
I'm a big fan of the classic roots-rock sound, especially if the band really does rock and if the songs are good. Big Tent Revival has always struck me as a pretty good band with some pretty good songs, but I've never fully embraced their albums because there are too many tracks that don't measure up to their standout tracks. I found myself hoping for the inevitable greatest-hits album, but in hindsight BTR is a rare example of a band that benefits more from a "Live Greatest Hits" album—and that's essentially what we have here. Featuring seven #1 radio singles and five more top-five singles, Big Tent Revival LIVE does a good job of capturing the band's biggest hits.
Crackling with energy, this album illustrates what an excellent band Big Tent Revival was. What makes the album work is that the music of BTR sounds better raw and unpolished—this is a band where overproduction clearly hurt their sound. Their albums always sounded good, but with the live recording you get more yowling vocals from Steve Wiggins, wilder guitar licks from him and Randy Williams, more aggressive drum fills from Spence Smith, and equally good musicianship from bassist Steve Dale and keyboardist David Alan. Because of their musicianship and willingness to change up the songs for the live setting, uptempo rockers such as "Mend Me" and "Livin' Off Your Love" sound refreshed, the bluesy "Personal Judgment Day" sounds like a classic, and mid-tempo ballads such as "WWJD" and "Choose Life" sound like rock anthems. The folksy "Two Sets of Jones'" has an intimate feel, led primarily by acoustic guitar with the crowd singing along. The album closes powerfully with the hit song "The Best Thing," which has the audience enthusiastically singing along to the "Oh's" of the chorus, followed by an a cappella singing of "O Come Let Us Adore Him" that allowed the band to exit the stage and keep the focus on God.
About the only thing I can complain about is the length of the album, which clocks in at a healthy 57 minutes. Not bad, but you know the band didn't play for just an hour at their own farewell concert. The album contains all the band's major hits (with the exception of "Fill Me With Your Spirit"), but you'd think they would have filled the disc with as much of the concert as possible. I'm not suggesting they should have gone with a double disc collection, but BTR really shines on the extended jam sessions, and one or two more tracks like that would have made the album that much better for the real fans (no matter how obscure the song). A missed opportunity, but not necessarily a flaw.
I can't help but compare BTR's new live album to Third Day's Offerings album from last year, since they're both bands of the roots-rock genre with live albums. I know lots of people love the Offerings album (and I'm not saying I disliked it), but for all its ballyhoo and acclaim I personally found it to be a disappointment as a live album. You could hear the audience singing occasionally, but it didn't really showcase how Third Day comes alive in a concert setting. For the most part, the live songs just sounded like ambient versions of their studio tracks. A truly great live album is one where you can turn down the lights, crank up the volume, and both imagine and wish you were at the concert. Big Tent Revival LIVE accomplishes that thanks to good song selection, a great live recording, and a band that knew how to change up their songs and rock in concert. It's a fitting bookend to the career of a beloved and somewhat underrated band. Godspeed, Big Tent Revival—we'll miss you.
Copyright © Christian Music Today. Click for reprint information.