Bigger Than My Imagination
reviewed by Russ Breimeier

Copyright Christianity Today International

2003

1 Nov

COMMENTS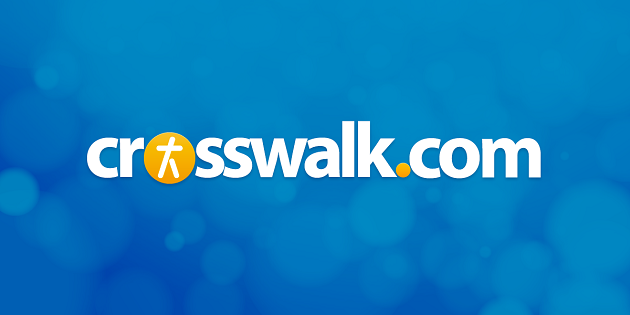 Sounds like … at times, the modern worship of Sonicflood or Matt Redman, but more memorably, the acoustic fusion jazz of John Mayer and the ethereal pop/rock of Coldplay.
At a glance … one of the year's best worship albums, thanks to the commitment to join first-rate musicianship and production with memorable worship songs.
Odds are you've never heard of Michael Gungor, but you'll want to remember the name. This Michigan resident grew up in the church, where his father pastored and both his parents were active in leading worship—he naturally decided to enter music ministry. Studying music since age 10, he's led worship since high school, and is currently pursuing a music degree at Western Michigan University with a focus on jazz studies. He's a worship leader at Resurrection Life Church in Grand Rapids with his wife Lisa, though you can bet he'll be busy touring in the months ahead. Integrity's Vertical imprint wasted little time in signing Gungor to release Bigger Than My Imagination … and for good reason.
Gungor looks a little bit like Clay Aiken, but more importantly, he sounds like John Mayer—and I'm not saying that just because Gungor favors an acoustic guitar. No, I mean that the occasionally smoky voice, the guitar licks, and the fusion jazz-pop-rock sensibilities are all remarkably similar to the popular mainstream artist—the jazz studies have clearly paid off. Pair him with producer Israel Houghton—an exceptional musician and worship leader in his own right—and you've got the recipe for a strong album.
Okay, so it's not apparent immediately. Though pulled off effectively, the album's likeable opener "Friend of God" sounds a bit like Geoff Moore performing the familiar U2-styled drive of worship classics like "Forever," "I Have Come to Worship," and "Open the Eyes of My Heart." It's followed by the title track, more reminiscent of Delirious and Sonicflood. It's all well done, but not particularly unique.
It's with "Move Me" that people's ears will prick up and notice that this is no typical worship album. The simple plea for the Holy Spirit is pure John Mayer or Dave Matthews, featuring organic instrumentation relying heavily on jazzy acoustic guitar and piano, concluding with a fabulous rock jam and a wild electric guitar solo. Meanwhile, Gungor's rendition of Ten Shekel Shirt's "Meet With Me" sounds like Mayer's own "Neon"—a smart arrangement of the familiar song with a great guitar line and bass riff.
"It's Your Love" offers beautiful acoustic jazz in praise of God's presence: "It's like the air I breathe/It's so easy to forget about it/Not so easy to live without it/It's like the beating of my heart/Easy to overlook/But life doesn't mean so much without it." Gungor even performs a frenetic 3-minute solo-instrumental rendition of the "Doxology" on acoustic guitar. While he does point out in the liner notes that the performance is not polished or perfect, that's also its charm, and most all listeners will be dazzled when they hear it.
There's also a striking similarity to Coldplay in "Little Kingdom," driven by a simple piano and soaring chorus that resembles "The Scientist" or "Politik." The song incorporates the Lord's Prayer as an invitation for God to rule our lives. "I Am Yours" features a stunning vocal performance by Gungor in a passionate rock ballad of surrender that closely resembles Steven Curtis Chapman. He even does a thoughtful arrangement of Tim Hughes' too-often-covered "Here I Am to Worship," floating in from the previous song and building the introduction before launching into the slightly jazzed-up rendition with a chorus of backup singers.
One of the album's more subtle strengths is its sequencing. Gungor and Houghtson clearly understand that segues are an invaluable tool for the worship leader to maintain mood or atmosphere. This album is full of them, some jarring (the sudden change from "Friend of God" into the title track) and some smooth (the short one-minute link, "Waiting," sung by Gungor's wife as a lead-in to "I Am Yours"). The results are consistently effective, making Bigger Than My Imagination sound like an hour-long worship experience rather than a collection of songs.
With this album, Gungor has distinguished himself as a talented musician, vocally and on the guitar. He's proven himself a capable songwriter with original songs. He's demonstrated a unique sound, seamlessly blending jazz with modern rock and acoustic pop. And, most important of all, he draws the listener into a time of worship to glorify God. In a time when most worship recordings simply follow a preset pattern and offer nothing remotely new, Michael Gungor's debut stands out as one that is both creative and meaningful. Easily one of the year's best worship albums from one of the most promising new worship leaders.