Bless the Broken Road The Duets Album
reviewed by Russ Breimeier

Copyright Christianity Today International

2006

1 Aug

COMMENTS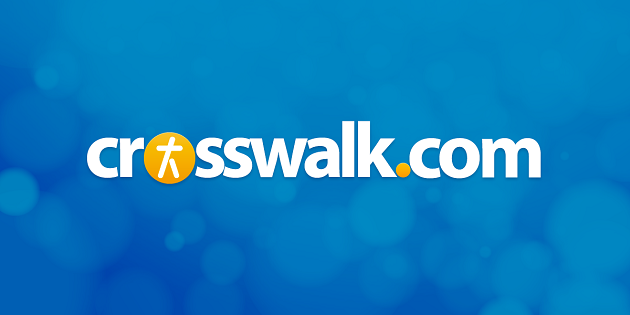 Sounds like … reminiscent of First Call, 2nd Chapter of Acts, Fernando Ortega, and Alison Krauss, Selahs familiar blend of inspirational pop and soft country features duets with vocal luminaries like Nichole Nordeman, Cynthia Clawson, Nicole C. Mullen, and Christy Nockels
At a glance … a sort of transitional album for Selah, and one of their best, the vocal group remains true to their sound while making it interesting with a strong guest list of vocalists and songwriters
Track Listing
Bless the Broken Road (w/ Melodie Crittenden)
Gentle Healer (w/ Amy Perry)
Glory (w/ Nichole Nordeman)
I Will Sing of My Redeemer (w/ BarlowGirl)
Follow Jesus (Landa Yesu) (w/ Nicole C. Mullen)
Mary Sweet Mary (w/ Plumb)
All My Tears (w/ Kim Hill)
Aint No Grave (w/ Jason & Adam Crabb)
Be Thou Near to Me (w/ Amy Perry)
Faithful One (w/ Christy Nockels)
Sweet Jesus (w/ Jill Phillips)
Softly and Tenderly (w/ Cynthia Clawson)
Who could have guessed nine years ago that a barebones, simply recorded hymns project would lead to such a prestigious career? But after five albums with over a million copies sold, as well as five Gospel Music Awards, Selah has surprisingly established themselves as a mainstay in Christian music. The trio's secret to success? Smart song selection, thoughtful arranging, superb vocalizing, and a genuine attitude toward worship and inspirational pop.
However, their successful run led to uncertainty after the 2004 release of Hiding Place and solo projects from all three members. Nicol Sponberg moved on to pursue her own ministry, and losing a voice as strong as hers could be crippling to a group like this. Todd Smith and Allan Hall seemed to find the ideal replacement with Melodie Crittenden in 2005—only to see her also bow out that year.
All of which led to an intriguing idea for a vocal group in transition. Since their 1999 debut, Selah has featured a duet on every project, and they've always worked well before. So why not try an album completely comprised of duets? Teaming once again with producer Jason Kyle, Smith and Hall teamed with twelve women—plus two brothers from The Crabb Family—to record Bless the Broken Road—The Duets Album. With one wisely matched vocal pairing after another, it's somewhat reminiscent of a talent search like Rockstar: INXS to find a new lead vocalist, though that's clearly not this album's intent.
Besides, all the guests are established artists in their own right, and Selah has already settled on Amy Perry as the newest member. However, featured on only a few tracks here, time will tell after touring and future albums how well she fits in. Perry has a pretty voice that's seemingly less of a husky alto than Sponberg or Crittenden, more reminiscent of Nichole Nordeman or Alison Krauss. She helps do justice to Michael Card's "Gentle Healer," adding resplendent harmonies to a folksy Americana treatment of the Christ-focused story song. Less remarkable is a new AC pop cover of Jim Brickman's hymn-like "Be Thou Near to Me," which Selah previously recorded for his own worship project, 2005's Grace. But Perry shows more promise and versatility with the bluesy rocking cover of Russ Taff's "Ain't No Grave," shining with some powerful vamps alongside Jason and Adam Crabb.
Perry is only part of this album's charm, though. The title track—a Rascal Flatts hit and already a Top 5 Christian radio single for Selah—is the sort of well-written power ballad that earns awards, and the unadorned piano and strings arrangement that Selah is famous for while also proving that Crittenden was indeed well matched for this group. The same could be said of Christy Nockels (Watermark), with a voice similar to Sponberg's and whose "Faithful One" is well suited to Selah's repertoire of hymns and inspirational pop.
Indeed, the guests not only contribute some impressive vocals, but also strong songwriting. Plumb provides the most pleasant surprise, embracing some uncharacteristically hauntingly and ethereal inspirational pop with her Christmas anthem "Mary Sweet Mary." The group adapts well to it, as well as Nordeman's "Glory," a good one that somehow stays true to both her style and Selah's. An excellent cover of Julie Miller's "All My Tears" (also featured on Jars of Clay's Good Monsters) allows Kim Hill to team up for some powerful country pop with a strong Appalachian feel reminiscent of Krauss. And Hall fulfills a lifelong dream by dueting with CCM veteran Cynthia Clawson for her classic tranquil arrangement of "Softly and Tenderly," featured in the 1985 film The Trip to Bountiful.
Smith himself co-wrote three of this album's tracks, singing with fellow Belmont University alum Jill Phillips for the gentle folk-pop of "Sweet Jesus," which Matthew West also co-wrote. BarlowGirl lends their voices to the rousing hymn-like "I Will Sing of My Redeemer" (not to be confused with the 19th century hymn by Phillip Bliss and Rowland Prichard). And Nicole C. Mullen is an especially inspired choice for "Follow Jesus (Landa Yesu)," a rhythmic African pop prayer for the people of the Congo to know Christ in which she effectively echoes the English translation to Smith's African.
The album is possibly Selah's most eclectic to date, but unlike Hiding Place, the songs and arrangements feel less overproduced and show that Selah understands their sound and their audience as well as ever. It's also more interesting because it's so collaborative, adding variety through the guest list of singers and songwriters, yet staying true to the things that have made this group great. There are some inspired artistic decisions on Bless the Broken Road, and though it isn't quite Selah's best, it sure does come close.
Copyright © Christian Music Today. Click for reprint information.