Blueprint – Music Review
Christa Farris

Music Reviewer

2003

4 Feb

COMMENTS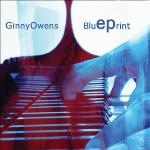 Artist: Ginny Owens
Label: Rocketown Records
If Ginny Owens recorded a short concert within the cozy confines of your living room, Blueprint would likely be the final result. With production by Margaret Becker and a minimalist approach to musicianship on seven familiar songs and a new track called "Let Them Hear," Owens' earthy vocals and no-nonsense approach to songwriting really shine through.
For added interest, the disc also includes a cool multimedia presentation that highlights Owens' first concept video, "With Me," which features innovative videography from industry vets Jimmy Abegg and Ben Pearson.
Without all of the proverbial bells and whistles that characterized Something More, Owens proves once again that less is certainly more when highlighting her greatest artistic strengths.
Used by permission. CCM Magazine © 2003 Click here to subscribe.
See some great Ginny Owens music videos at Godtube.com!