Blueprints for the Black Market
reviewed by Russ Breimeier

Copyright Christianity Today International

2003

1 May

COMMENTS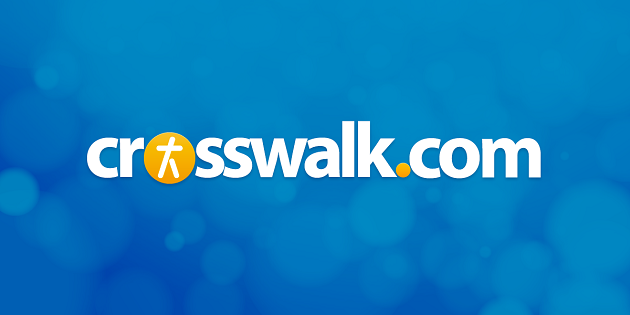 Sounds like … the driving rock and power pop of bands like Sanctus Real, Jimmy Eat World, The Cure, Tree63, Foo Fighters, and Denison Marrs.
At a Glance … Anberlin's melodic rock sound shines in what is becoming a rapidly overcrowded genre of alternative power pop, but the lyrics are often too abstract to be meaningful.
I recently wrote a high-profile quote that I've come to partially regret because it's not entirely correct. I praised modern rock band Sanctus Real for sounding so strong on their "first album," when they've been performing and recording together for more than five years—Say It Loud is actually the band's national debut. I can more accurately offer the same praise to a similar sounding rock band called Anberlin, a five-man group from Florida that has only been together for a year. There's a wide age range in the group, with lead vocalist and songwriter Stephen Christian being the eldest at age 26, and drummer Nathan Young a mere 16. In between are guitarists Joseph Milligan, Joey Bruce, and bassist Deon Rexroat.
Anberlin makes its debut with the intriguingly titled Blueprints for the Black Market. Despite warnings of making such comparisons in the rather haughty bio, the band's power pop sound places them in the same ballpark as Jimmy Eat World. Anberlin actually has more in common with Denison Marrs, Sanctus Real, The Juliana Theory, and Foo Fighters—all melodic rock bands that draw on classic '80s alternative rock sounds. In the case of Anberlin, the similarities to The Cure, The Smiths, and early Tears for Fears are sometimes striking. Stephen's especially excellent voice lends obvious comparisons to John Ellis of Tree63 and Mark Hammitt of Sanctus Real. Against all odds and despite their short time together, this is a band that blends together remarkably well.
The Cure comparison is made explicitly clear with Anberlin's cover of the classic "Love Song," performed here with similar modern rock verve to Denison Marrs' own cover of the '80s hit "Send Me an Angel." Amid swirling keyboards and a piano version of the familiar hook, one can indeed perceive this universally worded love song as a spiritual romance between God and man: "Whenever I'm alone with You, You make me feel like I am home again/Whenever I'm alone with You, You make me feel like I am whole again." There's also a modernized alternative '80s rock sound to "The Undeveloped Story," which is about God's unfailing grace despite our wayward and sinful hearts.
The message behind the powerful and anthemic sound of their first single, "Change the World," is intended to encourage a younger generation to stand up and make a difference in the world rather than succumb to it. A particular highlight on the album is "Glass to the Arson," an awesome rocker that blends electronic effects with solid guitars, challenging the Christian subculture to tear down its walls and boldly reach out to the lost.
Several of the songs on Anberlin's debut focus on themes of love and relationships, some more frivolously than others. "Ready Fuels" is a driving rock anthem that pleads for sexual purity and the damage it can otherwise render on an immature relationship. "Autobahn" features prominent synthesizer hooks in an extremely melodic ode to roads, roaming, and romance that sounds especially similar to Sanctus Real. The very brief "Foreign Language," which sounds like a Tree63 song, ultimately tells us little beyond the fact that boys and girls are different—perhaps a little too obvious, but still catchy. Then there's the powerhouse rock of "Cold War Transmissions," which seems to metaphorically chronicle a romantic breakup.
Songs like "Cold War Transmissions" reveal a possible weakness with Anberlin. There seems to be a fine line in Christian music between the obvious and the abstract. So many artists communicate the gospel in tired and clichéd ways, and end up turning off many listeners by their lack of lyrical innovation. I believe the reverse is also true, when an artist fails to communicate effectively, and the listener is forced to make an interpretive lyrical leap to make any sense of the song.
As such, more than a few will puzzle over a line like "Your spies come clean, they told me everything/Your moves I make, penance the fire drake" in "Cold War Transmissions." Despite the strong underlying message of the song, "Glass to the Arson" is a very cryptic way to describe the need to reach beyond the confines of the Christian subculture. The album's title seems to come from "We Dreamt in Heist," but I still have no idea what it means: "This is a black market reformation so keep your lips closed/And don't you ever give away our underground location/This is a black tie affair so don't ever close your mouth/We will stay here until someone falls in their own snare."
Personally, I love being able to decipher lyrics and discovering the message behind the wit and poetic references. Anberlin demonstrates this in "Cadence," the album's most obvious song of Christian faith, here referring to the Holy Spirit and drawing on Romans chapter 8 for its inspiration: "I would burn like Joan of Arc to see You, just to feel You/Cadence, I would dance with the dead because I believe/Stifle, Paul said that You stifle him again and again." If only the other songs offered such insight more effectively. Instead, I can't help thinking I Corinthians 14:6 is loosely applicable here, but that's for those of you who insist on understandable meaning in your music. Overly abstract lyrics aside, if you want a shining rock effort, Blueprints for the Black Market sounds absolutely terrific, thanks in no small part to Tooth & Nail's resident producer, Aaron Sprinkle (Poor Old Lu). Anberlin plays its heart out, about as well as Sanctus Real and Denison Marrs, and I look forward to hearing more from this new power pop band.