Born Again
reviewed by Russ Breimeier

Copyright Christianity Today International

2001

1 Jan

COMMENTS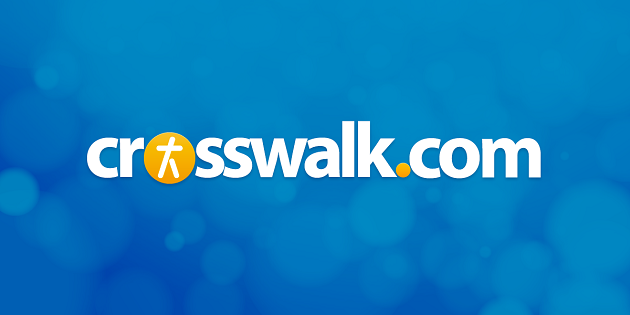 Sounds like … a mix of rock, pop, rhythm and blues, and Euro-club that recalls such artists as the Newsboys, Phil Joel, Prince, Lenny Kravitz, and Eric Clapton.
At a Glance … the music could stand some more variety, but overall this is a strong debut from a promising new Christian artist.
In a year already jam packed with artist debuts, you'll want to remember this one from Pete Orta. A self-taught guitarist since the age of four, Pete was raised in a non-Christian home in Lubbock, Texas, but came to know Christ through a local youth director at age sixteen. Since then, Pete's committed himself to a music ministry that targets youth, Christians and non-Christians alike. After moving to Nashville in 1996 to audition for an artist's tour, Pete has done his fair share of playing on the road with such artists as Jaci Velasquez, The Waiting, Petra, and Tammy Trent. After gaining a lot of attention from soloing a bit on the Jaci Velasquez and Plus One 2000 tour, Pete Orta is stepping up to the microphone with his debut album, Born Again.
Pete's got an interesting blend of styles to his music, combining elements of pop, rock, R&B, and Euro-club to create something far from routine sounding in Christian music. From the ultra-thick drum programming and electric guitars of the album's opening track, "You Make Me Feel," you know you're in for something really cool. The song has the aggressive rock feel of Lenny Kravitz and the R&B-influenced production of Prince. The album's other standout rocker is the title track, which combines world music effects with the same kind of heavy melodic rock that Def Leppard was well known for. The song has a melody that makes you want to roll down the car window and sing along to it at the top of your voice. The rest of the songs on Born Again recall a variety of other well-known artists. "Something New" is a soft Euro-pop ballad reminiscent of songs from Eric Clapton's "Pilgrim" album, mixing R&B programming with melodic pop and a gentle guitar solo. "Liberty" and "Beautiful" both sound like the solo work of the Newsboys' Phil Joel, both from the rhythmic guitar pop sound and Pete's similar falsetto vocals. By the same token, "Broken" and "Tomorrow's Sun" can easily be confused as Newsboys songs with their lively programming and driving rhythm guitars.
Producers Pete Kipley and Chris Rodriguez are a good match with Pete Orta, particularly Chris since he too is an accomplished guitarist and vocalist in his own right (well known for performing with Amy Grant, Michael W. Smith and Steven Curtis Chapman). The co-production is cohesive throughout the album, though it seems stuck in two styles—the aforementioned heavy rockers and the light Newsboys-like sound on most of the other tracks. All of these songs sound great in their own right, but are too similar joined together on one album. Hopefully future albums from Pete will allow him to experiment with his sound more. I'd like to see him showcase his guitar skills more too, since much of the guitar work on Born Again is used for atmosphere and production. Much of it is subtle rather than grabbing your attention with solo proficiency, and it therefore makes it difficult to compare Pete's guitar skills with Phil Keaggy or Eric Clapton.
Pete's lyrics are fairly straightforward songs written directly to the Lord. The song sequence makes the simple lyrics a flowing evangelical statement. "You Make Me Feel" addresses the chaos and ugliness we see on the nightly news, and contrasts it with the love and hope Christ offers us—this song spoke to me in light of the recent terrorist attacks on the World Trade Center. Most of the songs that make up the middle of the album (the title track, "I See Love," and "Tomorrow's Sun") deal with themes of rebirth, renewal, and reshaping as a child of God. Pete challenges listeners to share the Gospel with others in "Shine" and reminds them in "Liberty" that God will always be with us even though the world will try to bury the message—in other words, the two songs combine to communicate the message of the Great Commission. Most Christian albums are evangelical to some degree, but I don't often see an album that walks people through the process of developing a relationship with Christ. It's that well thought-out message and the exciting sound of Born Again that make Pete Orta one of this year's best new artists.
Copyright © Christian Music Today. Click for reprint information.