Brave
reviewed by Russ Breimeier

Copyright Christianity Today International

2005

1 May

COMMENTS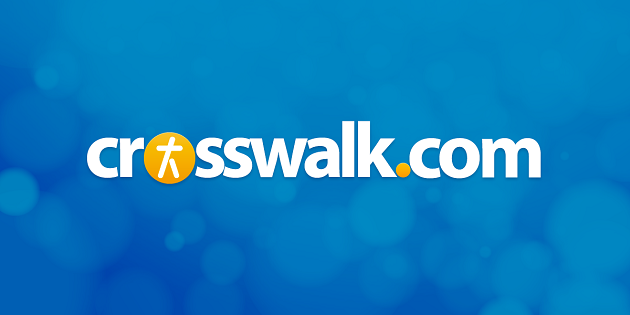 Sounds like … the intelligent and heartfelt songwriting of Sara Groves and Cindy Morgan set to the ambient modern pop of Dido and Sarah McLachlan.
At a glance … some creative flourishes make this album more interesting than her last, but it's Nordeman's insightful songwriting that makes her artistry stand out once again.
Track Listing
Brave
What If
Lay It Down (Song for a Prodigal)
Real to Me
Crimson / Interlude
Hold On
Someday
No More Chains
Live
Gotta Serve Somebody
We Build
Nichole Nordeman spent five years developing an audience, quickly gaining a reputation as one of the industry's emerging songwriters. Her 2002 release, Woven & Spun, proved her greatest success, earning her six Doves at the 2003 Gospel Music Awards. The day after the Doves, Nordemann, then six months pregnant, went to Sparrow Records and announced she was taking time off to focus on raising her first child, who turned out to be a son, Charlie. Motherhood was now her first priority, but some might say her decision to take time off at the top of her game was a bold one—and the first hint at themes that would lead, two years later, to the title of her new album, Brave.
Nordeman's not the first artist to take a long sabbatical, and, as it has for many other musicians, the time off only reenergized her creative process. Despite all the success and acclaim associated with Woven & Spun, many criticized it for being too simplistic and formulaic compared to her prior work; at a recent press conference, Nordeman herself even admitted that it wasn't her best. Now welcome today's version of the old Nordeman, reflected in the aptly titled Brave with more of her renowned insightful songwriting and the sonic creativity heard on her first two recordings.
Part of the "bravery" is her gutsy decision to change producers for the first time. Jay Joyce (Macy Gray, Patty Griffin, The Wallflowers) helps by adding progressive touches to the songs, keeping things interesting without overwhelming. Synthesized mandolins and harpsichords pop up every so often to color the familiar pop/rock backdrop. The lead single and title track, for example, begins as standard Christian pop, but then takes some artful left turns beginning with the bridge.
Elsewhere, Nordeman borrows Chopin's Prelude in E minor for the decidedly classical sounding "Crimson," using deceptively simple lyrics to tie together the fall of humanity in the Garden with the price paid by Christ on the cross. There's also a terrific programmed alternative rock rendition of Bob Dylan's "Gotta Serve Somebody," a sharp contrast to the limp cover of Peter Gabriel's "In Your Eyes" on Woven & Spun—musically it's a little out of character with the adult contemporary that mostly comprises the album, but it is indeed kicking.
Yet despite the new level of sonic sophistication, it's Nordeman's equally intelligent and heartfelt songwriting that remains the centerpiece. Brave is generally about facing our fears and persevering in faith, with Nordeman using her candid musings to add lyrical depth. It gives us songs like "Real to Me," which wonderfully addresses how Christian platitudes sometimes seem inapplicable to everyday life: "I am weary of the answers, more theory and cliché/They raise the letter of the law like a banner 'til you're small and far away." Or "Live," which explores mountaintop experiences and our tendency to return to mediocrity: "I was bound, I have been set free, but I have settled for apathy/Did you come to make me new and know I'd crawl right back into the skin you found me in?"
She similarly looks at the way we carry unnecessary emotional burdens with "No More Chains" and "Lay It Down (Song for a Prodigal)." Though her infant son inspired the title track, it applies to anyone (including God) who grants us courage to face the day and step outside our comfort zone to become something greater. Every Nordeman album also has a quiet breathtaking ballad, like "I Am" or "Every Season." This time it's "We Build," an honest testament to the challenges of marriage and the effort necessary to make it work.
Brave also succeeds in stretching Nordeman to write beyond her own life experience, using the struggles of those around her to offer spiritual wisdom. "What If" is written for the friend who thinks Christianity is a bunch of nonsense, daring skeptics through simple questions to consider what it means if it's all true. In response to the failed pregnancy of a friend, she draws on1 Corinthians 13:12 as a promise that "Someday" we'll understand the answers: "We are born with a lingering hunger, we are born to be unsatisfied/We are strangers who can't help but wander and dream about the other side." Written in response to the suicide of an emotionally needy acquaintance, the ambient "Hold On" offers the love of Christ to nearly every stress and tragedy imaginable.
Nordeman's fans are often divided over which album is better: the gentler accessibility of Woven & Spun or the dramatic creativity of 1998's Wide Eyed. This album ranks somewhere in the middle, matching the balanced excellence of 2000's This Mystery, and maybe that's for the best. Though Brave is musically grounded in familiar modern pop with occasional flourishes of sonic creativity, it's Nordeman's courageous and compelling songwriting that makes her an essential artist in today's Christian music scene.
(Note: Fans may want to seek out the Special Edition of Brave, which includes song-by-song commentary from Nordeman, piano-only versions of "Brave" and "What If," plus a couple of unreleased tracks—"Miles" and "The Altar.")
Copyright © Christian Music Today. Click for reprint information.