Breathe: 15 Modern Worship Favorites
reviewed by Russ Breimeier

Copyright Christianity Today International

2001

1 Jan

COMMENTS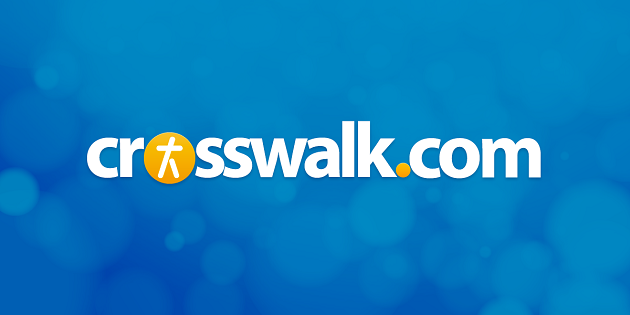 Sounds like … more of the best modern worship songs that Vineyard Music Group has to offer from albums released over the last few years.
At a Glance … if you're looking for some great songs to incorporate into your worship service, here's a collection that truly delivers on its promise of 15 modern worship favorites.
Breathe: 15 Modern Worship Favorites is a follow-up "best-of" collection to the 2000 release Come, Now Is the Time to Worship. That particular collection featured 14 modern worship favorites, but I found the album to be something of a disappointment. It had many great songs on it, as well as several "less great" songs, and a few lukewarm arrangements. Perhaps it's the song selection this time, or maybe Vineyard managed to pick the best versions of the songs, but Breathe truly delivers on its promise of 15 modern worship favorites.
The title track is probably this year's fastest-growing worship classic, as several worship recordings have included various versions of it. Look no further than this week's Unshakeable project or Michael W. Smith's recent Worship album for just two examples. "Breathe" is a simple, yet incredibly beautiful prayer song, and I don't think any cover of it has come close to matching the passion and power of the original version that appeared on Vineyard's 1999 Hungry album, included here. Also from Hungry is the upbeat pop-rocker "Your Name Is Holy," a great song for kicking off a time of worship. One of the few worship projects better than Hungry is Winds of Worship Vol. 12, Live from London, which featured the original and best rendition of "Come, Now Is the Time to Worship." Instead of that worship favorite, we find from the album "Who Is This?," a popular and beautiful acoustic power-pop praise song that looks forward to eternal life in heaven, and "All Who Are Thirsty," a simple and flowing invitation to come into the Lord's presence. I'm also glad the producers included "Hallelujah (Your Love Is Amazing)" from Surrender (the sequel to Hungry), and "He Is Yahweh," which sounds like an African-influenced "Better Is One Day."
The aforementioned songs are among the bigger pop productions, courtesy of the Vineyard churches in the United Kingdom. If your prefer more "American-sounding" worship songs, there are plenty of grassroots pop-styled tracks courtesy of The Burn Service albums, including "I Believe In Jesus," "Set Me On Fire," and "Your Love Reaches Me" (which is probably the best original song to come out of The Burn Service). The folk pop song "Unspoken Truth" (from the album of the same name) is a little clunky, yet beautiful and reminiscent of something from Sarah Masen's Secret Dreamlife of Angels album. Breathe closes with a gorgeous, mostly acoustic rendition of "Draw Me Close," made famous by The Katinas on Michael W. Smith's Exodus project.
With worship music at an all new level of popularity these days, one is a little fearful that worship compilations are assembled for the sake of marketing and sales, rather than as resources for worshipers and worship leaders. Breathe, however, is a well-done collection of the best of Vineyard that showcases the beautiful and creative songs being written for worship these days. A lot of these songs aren't included on the usual worship compilations, so Breathe is something different for people who aren't regularly into Vineyard's albums. If you want a sampler album that represents the best of what Vineyard has to offer in modern worship, look no further than Breathe.
Copyright © Christian Music Today. Click for reprint information.