Britney Spears - Oops!...I Did It Again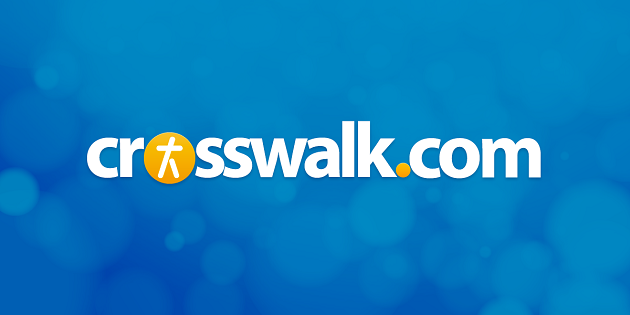 "Information for Christians, not just Christian information" and "The Intersection of
Faith
& Life" - these two slogans have been the engines that are driving crosswalk.com, and are used to hold up our purpose. We want to continually look at people, products and issues that Christians are looking at and offer up a perspective that perhaps might not be available anywhere else. Often when we attempt to live out these mission statements, we unfortunately get criticized by people who feel we shouldn't be associating with anything "of the world." But rather, they say we should be staying focused on Christian information.
As the Music Channel, our main focus is of course, music. There's no question that millions of Christians are exposed to, and are fans of, mainstream pop music. And a lot of Christians are going out this week to buy the new CD from the Queen of Teen pop, Britney Spears. She has sold nearly ten million copies of her debut album, "Baby One More Time," and has been the focus of rumors and gossip about her personal life, nearly as often as her songs are heard on the radio airwaves.
A lot of people feel that even talking about Britney Spears or *NSYNC (see our feature on them by
clicking here
) is an endorsement of them and their music. This is not the case any more so than it would be for any Christian artist that we may talk about here on the Music Channel. Our goal is to provide a way for parents and young people alike to make informed decisions about their musical choices.
We want to talk about what's happening in popular
culture
- things that you as a Christian are exposed to - and bring up the cautions that might need to be considered, and how to best communicate intelligently on these issues.
How can Christians best move into a deeper understanding of what is going on in the popular music of today? Is it right to give a blanket acceptance to all music, or are there certain kinds of music that shouldn't be listened to? Is it enough that the music is fun? Or are the messages of the songs important enough to warrant a closer look?
For the complete pop music commentary -
click here
!
Add your thoughts to the
Britney Spears Forums Area!
---
Click to hear a clip from "Oops!I Did It Again"
Nearly a copycat version of her huge smash, "Baby One More Time," this hit is an admission of her flirting being misunderstood. She confesses to being not quite the angel he thinks her to be.
CONVERSATION STARTER: Is innocent flirting OK? Self-image issues: Is it possible to convey an image that might be different from how you see yourself?
---
For sound clips, descriptions, and conversation starters
for all the songs on
Oops!...I Did It Again
click here!
---
USA Today
said about Britney: "At a time when many teenagers are frantically aspiring to emotional and sexual worldliness, the idea of a young star with a relatively wholesome perspective is refreshing."
---
Click to hear a clip from "Stronger"

more song clips...
---
Britney told
USA Today
that the overall message of "Oops!...I Did It Again" is that "as long as you're happy with yourself, it doesn't matter what other people think. So don't let anyone change you."
---
If you like Britney Spears, you might like music from these other artists on crosswalk.com:
{{Plus One}}
{{Brother's Keeper}}


{{Shine}}
{{V*Enna}}


{{Crystal Lewis}}
{{Out of Eden}}
{{Rebecca St. James}}
{{FFH}}
{{Erin O'Donnell}}
{{Avalon}}
{{The Katinas}}
{{Raze}}

---

Add your thoughts to the Britney Spears Forums Area!

britney.com