Building 429's Iris to Iris a Sonic Feast
Deborah Evans Price

CCM Magazine

2007

27 May

COMMENTS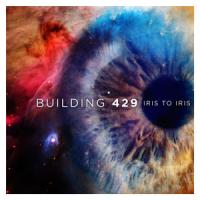 Artist: Building 429
Title: Iris to Iris
Label: Word
When Building 429 burst onto the national scene in 2004, the band's breakthrough hit "Glory Defined" topped eight different radio charts and then was named BMI's "Christian Song of the Year" in 2005. Soon the group landed the GMA Dove Award for "New Artist of the Year." Such early promise can sometimes disintegrate and leave fans and industry insiders scratching their heads, wondering what happened. That's not the case with Building 429.
While the band avoided the sophomore slump with its second album Rise, its the group's latest offering, Iris to Iris, that takes its artistry to a new level. Building 429 members Jason Roy, Michael Anderson and Jesse Garcia worked with veteran producer Brown Bannister (Third Day, Sara Groves) to craft an album that is a sonic feast—musically textured and lyrically substantive. It is intimate and vulnerable, yet there is a universal appeal that will resonate with listeners of all ages who hear themselves and their relationship with God echoed in these songs.
Principal songwriter Jason Roy takes the band in a more worshipful direction on this well-written collection. The opening track, "Power of Your Name," which Roy penned with Chris Eaton, has a soaring, anthemic quality. "Your Majesty" is a joyful celebration of God's sovereignty.
One of the highlights on the record is "You Carried Me," a gorgeous ballad that serves as a potent reminder of God's faithfulness. The message in the song is underscored by the passion in Roy's delivery. He's blessed with one of those truly great rock & roll voices, and this song showcases his gift. He has that ability to make you feel every word he's singing, and if you close your eyes, you can almost see God smiling.
Iris to Iris is a sharply focused effort that demonstrates why we'll be hearing from these guys for many years to come.



© 2007 CCM Magazine. All rights reserved. Used with permission. Click here to try a free issue.