By Surprise
reviewed by Russ Breimeier

Copyright Christianity Today International

2002

1 Oct

COMMENTS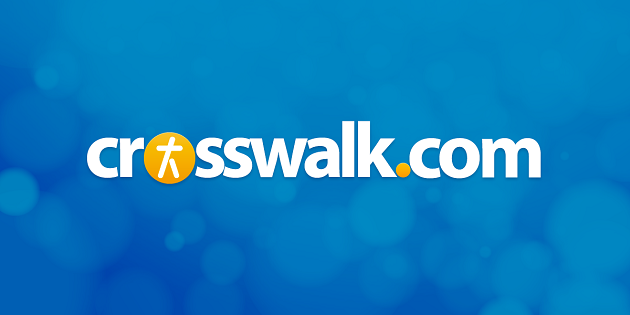 Sounds like … the catchy pop/rock of Michelle Branch, Nelly Furtado, Vannessa Carlton, Katy Hudson, and Sheryl Crow to name a few
At a Glance … a teen pop artist no more, except in age, By Surprise marks a surprisingly radical and successful change in style for Joy Williams.
Forget what you think you know about Joy Williams. From her debut last year, it sure seemed as though she was taking the teen pop diva route similar to Jessica Simpson, Jaci Velasquez, and Mandy Moore. Though the sound was somewhat routine, Joy stood out compared to similar pop artists because of well-written songs, first-rate production by Dan Muckala and Dennis Patton, and her outstanding voice. If you're looking for more of the same, I'm sorry to disappoint you. For her sophomore effort, By Surprise, Joy is paired with producer Brown Bannister, who's developed a track record in recent years for transforming and bettering artists' sounds (Steven Curtis Chapman, Avalon). He's done it again with Joy, shaping the budding pop diva into a modern pop/rock songwriter akin to Michelle Branch, Nelly Furtado, and Vanessa Carlton — a smart move, considering that teen pop is more or less on its way out. We are now in a new era of young singer/songwriters who favor widely accessible pop/rock sounds over childish teen pop. Joy's latest is about as timely as can be expected without becoming a trendsetter herself, taking her a remarkable leap forward as an artist and as a songwriter.
It becomes immediately apparent that By Surprise is different from Joy's previous album in the opening track, "New Day," with its tough electric guitar riff and intriguing "vowel-based" vocal hook. It's similar to Michelle Branch and Sheryl Crow, as is the bluesy rock of the title track, which sounds inspired by Sheryl's classic hit, "All I Wanna Do." The song "Every Day" has a bluesy rock shuffle with a brief Santana-like guitar solo in it which fans of Crystal Lewis as well as the new Santana and Michelle Branch single "Game of Love" should take a shine to. If you like the piano and strings pop sound of Vanessa Carlton's "Ordinary Day," then don't miss Joy's outstanding "Every Moment," which deserves to be a hit single in its own right. Fans of Nelly Furtado and Ginny Owens may enjoy the similar pop shuffle of "Beautiful Somehow." There are only a few tracks where Joy reverts to the adult contemporary pop sound of her first album. Though "I Wonder" sounds a lot like Michelle Branch and Nelly Furtado, it also sounds a bit like Avalon (whom she toured with last year). "Desperate" has more of an adult contemporary pop sound similar to Jaci Velasquez and Rachael Lampa, and the album closes with the obligatory piano ballad, "The Love of the Lord Endures." These are still all fine pop songs, and it's probably just as well that Joy maintains some sort of connection with her previous album since the rest of it sounds fairly different.
It's equally impressive that Joy has suddenly developed her own songwriting skills on By Surprise. She co-wrote six of the album's ten tracks, with some guidance from a handful of other songwriters, most notably guitarist Rob Graves and Daily Planet's Jesse Butterworth. Fans of Daily Planet will be able to spot Jesse's fingerprints in the songwriting of "Every Moment," "By Surprise," "Every Day," and "The Love of the Lord Endures" — his contributions to Joy's album only confirm the strength of his writing skills. "Ordinary Day" reminds us to enjoy all of the blessings and moments God grants us every day. I'm glad Jesse and Joy (along with co-writer Regie Hamm) decided against what could have been a predictable inspirational ballad, opting instead for the Vanessa Carlton sound: "We move on with no regrets to our destiny / Held by the hands of the Father / We share his love and he leads us through / All these days, they just slip away through our fingers." "Desperate" was one of Joy's first attempts at songwriting while on tour with Avalon, and it expresses her desire to know God better: "Don't go, I'm a homesick child / Just stay and talk to me, even if it's just for a while / Oh, I'm afraid of the dark / But you are the light / Stay by my side." With help from David Mullen, it has a surprisingly mature sound and strong melody, far more impressive than typical adult contemporary.
Who could have guessed Joy would even demonstrate the wit and whimsy of Nichole Nordeman in some of her songs? "Wish" wonders what it would have been like to literally walk alongside Jesus every day during his time here on earth, and "Beautiful Somehow" is a cleverly worded song that reminds us we're "wonderfully made" despite our rough edges and imperfections: "I've got old-fashioned sensibilities / I believe chivalry still exists / And I can be a princess / Even when there ain't no prince / So what if I'm right-brained? / I've got half a mind to disagree / I would rather write the book / Than go and read the movie." Too bad the majority of the album's lyrics are a little simplistic, though not really clichéd. If they were a little more poetic, or if Joy could incorporate a few more Christian worldview songs about everyday life, her music surely would be considered for some WB television time just like so many other Christian artists. Considering the leap forward in sound and that Joy is still new to songwriting, it's worth focusing on the positives. This is a catchy modern pop album that will defy your expectations. Instead of lumping Joy with pop artists such as Rachael Lampa, Stacie Orrico, and Jaci Velasquez, she now joins the ranks of artists such as Ginny Owens, Katy Hudson, and Michelle Branch. Her terrific new pop album will defy your expectations and literally take you by surprise.