Caedmon's Stays Acoustic, Relevant on 15th Effort
Lizza Connor Bowen

CCM Magazine

2007

15 Oct

COMMENTS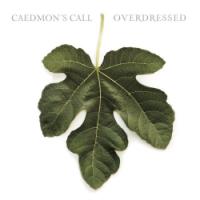 Artist: Caedmon's Call
Title: Overdressed
Label: INO
An hour with the new Caedmon's Call CD, Overdressed, is like a visit with an old friend: relaxed, intimate. The company is familiar. The steady conversation is deep, honest. The life experience shared between friends is tempered with insight, encouragement and sometimes heartbreak.
Here, Caedmon's Call initiates another round of welcome dialogue. As the band's 15th effort, it's the first offering on INO Records. The tone remains acoustic, as it has been since Caedmon's national debut 10 years ago. The song lyrics, penned by longtime Caedmon's pal Randall Goodgame, band member Andrew Osenga, returning Caedmon's alumnus Derek Webb and partner Sandra McCracken, are mostly three-minute narratives about life in the real world.
Music from Caedmon's Call has always been quality fare that the average person can relate to. Songs such as the wise "Sacred," the bouncy, rhythmic "Two Weeks in Africa," as well as the call-to-community lyric in "Hold the Light," reflect the band members' experience outside the studi as husbands and wives, mothers and fathers, socially conscious citizens and friends. McCracken's contribution, "Share the Blame," is a sharp gem addressing personal responsibility, and the radio standout is the band's memorable, Byrds-esque "There Is a Reason."





© 2007 CCM Magazine. All rights reserved. Used with permission. Click here to try a free issue.