Call to Worship
reviewed by Russ Breimeier

Copyright Christianity Today International

2002

1 Sep

COMMENTS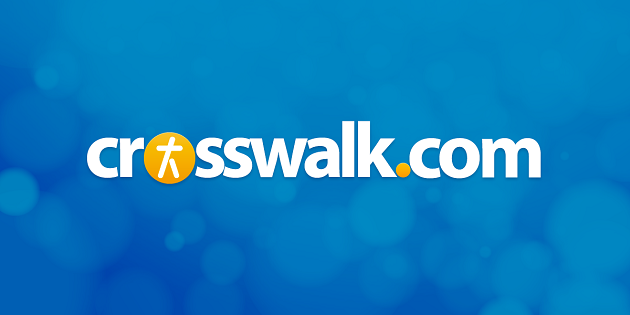 Sounds like … a studio recording of mostly new contemporary worship songs, much like an average Vineyard Music Group recording from the last five years
At a Glance … Call to Worship features some fine new expressions of worship, but the album doesn't completely follow through in its goal to promote new and diverse worship.
Integrity's new House of Worship series runs with an idea that's been buzzing in my head for a few years now. If worship is truly all about giving glory to God, then why do we need artists such as Michael W. Smith and Rebecca St. James to peddle it? The answer is probably uncomfortable for some – worship albums are also about brand names, sales, and profitability. But wouldn't it be great if we put the focus back on the songs used to glorify God? That's the concept behind the new series House of Worship, according to Integrity's Vice President of Song Development, Craig Dunnagan: to capture the best of what's happening in local churches and present it to a global audience. Each album will focus on a different church and the songs written by its worship leaders. Call to Worship, the first album of the series, features the worship leaders associated with Vineyard Christian Fellowship in Nashville: Jan L'Ecuyer, Tony Miller, Jennifer McClendon, and Mary Rose Gansel.
Bear in mind that House of Worship isn't an entirely new idea. Both Integrity's sister label Hosanna! Music and Vineyard's Winds of Worship series have been highlighting churches around the world for years. However, most of those albums were live recordings of worship events, whereas the majority of the House of Worship projects will take advantage of the technology found in most large churches today to produce studio recordings. I have mixed feelings about this. Studio albums are less common to the worship genre and allow for more experimentation. On the other hand, hearing the live audience is part of the charm of listening to a concert, and I believe hearing worshipers respond to the music is as important to the worship experience as the music itself. Additionally, live worship albums tend to be more energetic sounding.
Nevertheless, Call to Worship sounds great and features a bevy of new worship songs – some quite good. I particularly enjoyed Jennifer McClendon's contributions to the album. Her "Lost in Your Love" presents a passionate cry of devotion to the Lord: "Oh God, when I'm lost I can run to you / And you'll find me when I'm lost in your love." On her cover of "Fall on Me," she sounds a bit like Vineyard UK worship leader Kathryn Scott (as heard on "Hungry" and "Breathe"). Though the song is a little brief on lyrics, it's a worshipful rocker with deep-cutting lyrics: "Fall on me ever so gently, washing my filthy stains / Shower me in your love, breathe on these dry bones."
The album's other highlights come from worship leader Jan L'Ecuyer, who brings the album to a rousing start with "Salt and Light," which has a pleasant Vineyard-esque sound to it. Though it relies heavily on Christian buzzwords such as "revival fire," "city on a hill," and the title, it still sounds fresh in a worshipful context: "Show me the meaning of your grace / I want to give the world a taste of the love of Jesus." Her song "Holy Father" creates a beautiful worship atmosphere with gentle ebow guitars that slowly build into an emotional ballad of faith: "Holy Father you will not forsake your own / I can hear you whispering my name / Your unwavering strength sustains me / Your unchanging truth directs me." The mellow "Faithful Friend" isn't quite as interesting with simplistic lyrics that get bogged down in Christian music clichés, such as "You've cried my tears / You've faced my fears." And while the words and exciting pop/rock groove of "Call to Worship" are similar to the well-known "Come Now Is the Time to Worship," there really aren't many songs such as these that truly bring people into a state of worship.
Worship leader Tony Miller's contributions are a little less interesting. Both "My Beautiful One" and "More Than Conquerors" are bland recitations of scripture, the latter drawing heavily from Romans 8. His "Threshing Floor" features a little more substance and sounds much like early Charlie Hall. Mary Rose Gansel lends a country pop/rock flavor to her songs, which are interesting next to the contemporary worship sounds of the other songs but might have been better featured on an album wholly comprised of that sound. One of her two contributions is "Freedom Reigns," a song from 1998 that's suddenly finding its way on many worship albums. While the country-tinged style is an interesting take, I wonder why this (and 1995's "Fall on Me," for that matter) is on an album intended to cultivate and showcase new worship songs.
Call to Worship is a fine worship album, but I wish the producers had thought outside the box a bit. If the point of this series is to showcase new worship music in churches around the country, why begin with a church that's doubly "routine" – Vineyard churches have been featured on recordings for nearly 20 years, and Nashville is the Christian music recording capitol of the world. Not surprisingly, Call to Worship sounds a lot like your average Vineyard recording from the last five years. As with any good series, this "pilot episode" is good but a little shaky, but I'm willing to stick with it to see where it develops in the pursuit of new expressions of worship from across the country.