Candlefuse in Sync With Musical Trends on "Unheard"
Rachel Wegner

CCM Magazine

2006

31 Oct

COMMENTS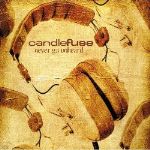 Artist:  Candlefuse
Title: "Never Go Unheard"
Label:  Infinity
Candlefuse has been pounding the pavement to promote its national debut "Never Go Unheard." Comprised of Ben Honeycutt (lead vocals, guitar), Drew Garrett (guitar, vocals), Steven Howell (bass, vocals) and Brian Hechler (drums, vocals), the band first entered the music scene with its self-titled indie EP in early 2005 and went on to share the stage with Kutless, BarlowGirl, Salvador and Disciple.
Produced by Barry Blair (Audio Adrenaline, Bleach) and mixed by Skidd Mills (Third Day, Sister Hazel) and Plink Giglio (Bride, The Roosevelts), "Never Go Unheard" features 10 tracks tailored to today's modern rock fan. From the way Honeycutt's tight vibrato tenor vocals are carried by distortion-laden guitar riffs and a pounding rhythm section, to the relational songwriting, it's all very much in sync with current trends.
Lyrically, Candlefuse creates content that will resonate with listeners both within the church and beyond its walls. Sings Honeycutt in the melodic anthem "Carousel":  "We're too comfortable in our own skin/ Never moving from the place we're in/ We can't walk a mile in another's shoes/ For fear of what we have to lose/ They need love."
Combining efforts in the songwriting process, the four members of Candlefuse all contribute to the band's alternative rock sound, which is notably similar to bands such as Pillar and Kutless. In addition to anthemic numbers, Candlefuse shows it's also adept at occasionally performing a stirring insightful slow jam ("Beauty Cries").
"Never Go Unheard"'s lead single, meanwhile, is an effective rock rendition of Kathryn Scott's popular worship song "Hungry," revealing the band's greatest strength may be the variety of influences from which it draws inspiration.


© 2006 CCM Magazine.  All rights reserved.  Used with permission.   Click here to subscribe.