Captiva Sure to Be a Hit for Falling Up
Dr. Tony Shore

CCM Magazine

2007

26 Oct

COMMENTS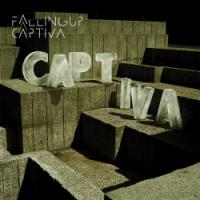 Artist: Falling Up
Title: Captiva
Label: BEC
The third time is the charm for this insanely talented rock band from Oregon. Falling Up hit it big with their first album, and the second showed promise and growth. But with Captiva they hit a home run out of the park.
Full of fantastic singles like "Hotel Aquarium" that will rock you and have you singing along, you can almost hear this band getting even bigger as you listen. They not only go up with this new release, they go further in and get deep, with all the lyrics pointing to a central theme that deals with how God can work through our weaknesses and cover us with grace.
Musically, this one will blow away the competition with more keyboards, excellent hooks and killer production from studio whiz Aaron Sprinkle (Eisley, Anberlin, Kutless). "A Guide to Marine Life," with a futuristic vibe, retro keys and a great melody, is not just a crazy song title, it is one of the best songs you'll hear this year. Fans of Mute Math and Fall Out Boy will have a new favorite band and album with Captiva. This is falling with style.




© 2007 CCM Magazine. All rights reserved. Used with permission. Click here to try a free issue.