"Carried Me - The Worship Project" - Music Review
Anthony DeBarros

CCM Magazine

2004

16 Mar

COMMENTS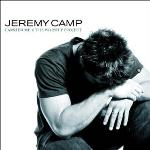 Artist:    Jeremy Camp
Label:   BEC
Consider the best modern worship albums of the last few years, and you'll find they're all connected by one thread:  passion. Milestone albums like Sonicflood's debut and Third Day's first "Offerings" effort not only have great songs, but the artists' passion for the Creator gives the material the unmistakable stamp of authenticity.
Jeremy Camp's music conveys that same authentic sort of passion; and that's why his latest, "Carried Me: The Worship Project," will go down as another modern worship milestone.
"Carried Me" is a gift to fans, an album to bridge the gap between his 2002 debut, "Stay," and its follow-up due later this fall. Originally, "Carried Me" was scheduled for last September, but the ongoing popularity of "Stay" prompted his record company to push it into the new year. And the wait was worth it. With 13 tracks clocking in at 50 minutes, it's a cohesive mix of new songs, recent worship standards and classics.
Fans of "Stay" will instantly recognize Camp's strong, expressive voice, which still evokes hints of Creed's Scott Stapp. They'll also quickly recognize Camp's ability to rock. Few artists could revitalize an old worship chestnut like David Ruis' "You're Worthy of My Praise," but with guitars blazing, he does. (Turn the stereo up to 11 for that one.) He also works Danny Daniels' 1980s classic "Trust in You" into a guitar-and-drums fest.
The best material, though, is a handful of mellower tracks from Camp's own pen. "Hear My Voice" is a heartfelt expression of thanks, while "Longing Heart" declares truths about God's mercy and grace. Meanwhile, his "Revive Me" (based on Psalm 119) offers a quiet plea for restoration, and the moody title track gives praise for God's faithfulness during times of trouble.
To round out the album, Camp covers a handful of newer worship songs, the best of which is the radio-friendly "Beautiful One" by Tim Hughes. Bonus alert:  It includes Camp's new wife, also The Benjamin Gate former singer, Adrienne, on harmonies.
About the only head-scratcher is the inclusion of "Walk by Faith," which already appeared on "Stay" and here sounds virtually identical – although it fits well into the album's flow. But that is the most minor of quibbles. If Camp's debut album didn't establish him as one of the most promising new artists of the new millennium, "Carried Me" will. This is worship at its most passionate and a welcome boost to the genre.

© 2004 CCM Magazine.  All rights reserved.  Used with permission.  Click here to subscribe.