Cash's Final Release Provides Glance Into Soul
James Smith

CCM Magazine

2007

11 Feb

COMMENTS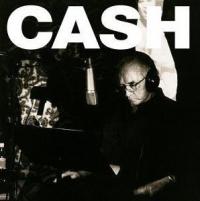 ARTIST'S CHOICE: Underoath guitarist James Smith reviews the last album Johnny Cash recorded.
Artist: Johnny Cash
Title: "American V: A Hundred Highways"
Label: American/Lost Highway/EMI CMG
I imagine that parting words sound a lot like a Johnny Cash song. In his final release, the Man in Black provided a glance into his soul in what would be his final four months of life.
The album consists of 12 bare bones songs carried by all that ever matters, Johnny's baritone. "Like the 309," the last song written and recorded by Cash, is the glue that holds the masterfully chosen cover songs together.
The common theme, most pronounced in the first track "Help Me," is the cry of submission to the Higher Power that we know that Johnny ran from and back to more than once in his lifetime. As the title would imply, the lyrics offer an audible image of an admittedly weak hand reaching out for help. It is a moving picture of the pinnacle of a life lived hard with battles of drugs and heartache, delivered with the wisdom of an elder to his beloved. His voice cuts through the stomp-clap beats in "God's Gonna Cut You Down" to deliver a conviction that only a man who has experienced it for himself can convey.
In "The Evening Train," he sings the lament of the great Hank Williams. I can't help but think that this is his personal metaphor of passing from this life to the next.
In his final and most reflective years, life was no longer just a string of events, but the preparation for the trip ahead. He reminds us again in his final strain, "Like the 309," that he too would be aboard this train soon enough.




© 2006 CCM Magazine. All rights reserved. Used with permission. Click here to subscribe.