Cheeses ...
reviewed by Russ Breimeier

Copyright Christianity Today International

2003

1 Apr

COMMENTS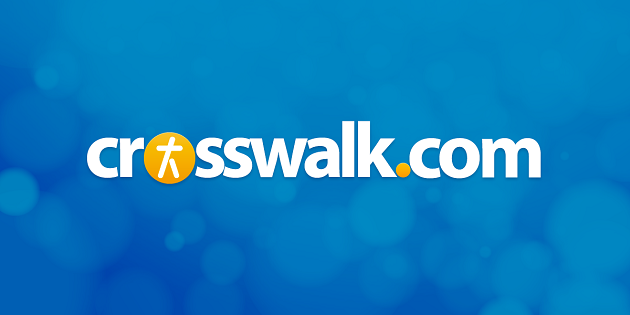 Sounds like … a collection of ska-rock b-sides, as well as 20 odd tracks reminiscent of a group of pre-teen boys intoxicated by Mountain Dew and Ho Hos
At a Glance … though it generally lacks spiritual content, this crazy collection of outtakes and b-sides will appeal to fans of the band and youth groups in general.
Here's an interesting observation concerning humor in the Christian music subculture. "Cheeses of Nazareth" is a punchline from a popular Christian joke circulating on the Internet. Apparently it's okay if a four-year-old child innocently says it (á la "Kids Say the Darndest Things"), and I'm sure it would garner an acceptable laugh if delivered by Mark Lowry or the VeggieTales videos. But perish the thought of a 20-something band like Five Iron Frenzy titling their new album, a collection of silly b-sides and rarities, after such a controversial and sacrilegious line. Hence the truncated title Cheeses … and the nearly apologetic explanation by lead singer Reese Roeper in the CD booklet. The original title remains intact in the album's interior, however, including a deflected reference to "The Cheeses of Nazareth, Pennsylvania," on a map of the United States.
Those who don't appreciate the innocent humor of the album's true title would be well advised to steer clear of Cheeses. (Not that they would appreciate an album by Five Iron Frenzy in the first place.) Since the mid-'90s, the band has gradually built up a loyal following among youth groups and college students, combining ska with pop and punk rock, not to mention occasionally worshipful lyrics with Jim Carrey-styled humor and Steve Taylor- styled wit. After an eight-year ride and six albums, the band is calling it quits at the end of 2003. At least fans can still look forward to the occasional side project from Brave Saint Saturn
In addition to the Cheeses album, Five Iron plans to finish things up with a farewell tour and a final album that will initially be sold only at concerts (in retail stores 2004). It might have been better to reverse that marketing plan. Cheeses is essentially a thank-you album to the loyal fanbase, and anyone coming into this album without knowledge of the band's tendency toward inspired lunacy will think Five Iron is a few fries short of a Happy Meal. They may well be, but that's beside the point. This is an album that only a fan could love, comprised of a wide array of musical leftovers.
A couple of the b-sides rank with Five Iron at their best. "Kamikaze" is a leap of faith anthem from the band's Electric Boogaloo sessions, and "Marty" is a pure ska rock illustration of youthful apathy and emptiness from Five Iron's earlier days. These are far more worthwhile than the handful of demos included. Three of them come from the recording sessions for 1996's Upbeats and Beatdowns—the especially terrible sounding "Old West" is joined by mundane renditions of "Cool Enough for You" and "3rd World Think Tank." Even worse are two early demos from 1995 ("Burn" and "Left") that rightfully never saw the light of day. But hey, a band has to start somewhere, right?
The real attraction to fans will be the assortment of "joke songs," which have always peppered Five Iron's previous albums. "Rhubarb Pie" is the original version of "Ugly Day" from 2000's All the Hype That Money Can Buy, with more snack-oriented lyrics (shades of The Beatles' "Scrambled Eggs" anyone?). The only live track on Cheeses, "Fistful of Sand" is just a bunch gibberish on Reese's part as the band debuts a new song live for the first time. Reese offers more intentional gibberish in a funny impersonation of James Brown entitled "It's So Hot (I'm Gonna Have a Heat Stroke)." Similarly, tracks like "Mind for Treason," "Metal Rules!" and "Screams in the Night" are funny send-ups of hardcore rock and heavy metal, with "Chew Water" lampooning country and "Praise the Lord" playing on modern worship clichés. The off-the-wall "Dog Food" is the antithesis of everything else recorded in the Electric Boogaloo sessions, with Reese sounding like the worst punk rocker you have ever heard. Chances are you'll be hearing a lot of these tracks on answering machines of Christian college students for the next couple of years.
The bulk of Cheeses is made up of goofy little nothings with such profound titles as "Give Me Back My Sandwich," "Stinky Hippy," "Mayonnaise Taco Monday," "Pootermobile," "That Tastes Horrible," and "Never Ask Us to Play This." These are basically the equivalent of listening to a group of pre-teen boys play with a tape recorder after consuming mass quantities of Mountain Dew and Ho Hos … and they are also the highlights of the disc. Also of note is "Abraham Lincoln Beard," a bizarre stab at avant garde "performed" in three movements. Truly stupid fun.
Is Cheeses worth it? The album is almost completely void of any spiritual content, but that's not really why it was compiled in the first place. It's tough to seriously review what is, in essence, a gag reel, and I can't imagine listening to this regularly. Even Weird Al Yankovic's albums have enough substance to warrant repeated listens. At the same time, I found myself giggling incessantly after repeated listens.
You're probably already a fan if you're even considering buying this album, and you probably will in the end anyway. Nevertheless, I'd recommend first borrowing a friend's copy if possible to decide whether or not its worth your money—at least its affordably priced. Cheeses is fun for Five Iron Frenzy fans, and I for one will definitely miss their wit and sense of humor. But I'm also glad there's one more album on the way, and that Cheeses doesn't represent Five Iron's last hurrah. Though it pays homage to their notoriety for the ridiculous, it doesn't do justice to their complete artistry.