Chris Tomlin Weaves Scripture into Songs on "Morning"
David McCreary

CCM Magazine

2006

23 Oct

COMMENTS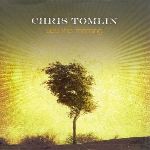 Artist:  Chris Tomlin
Title:  "See the Morning"
Label:  sixsteps/Sparrow
Let's state the obvious right off the top:  Chris Tomlin has got it going on.
Earlier this year, the modern worship leader hauled in five GMA Music Awards, including Doves for "Artist of the Year," "Male Vocalist of the Year" and "Song of the Year" ("How Great Is Our God") – not to mention that some of his best-known numbers such as "Forever," "Holy Is the Lord" and "We Fall Down" are now global anthems in churches far and wide.
All things considered, Tomlin could have easily spent time basking in his accomplishments or taken a well-deserved break from the creative process. Instead, the Texas-bred musical maestro once again teams up with esteemed producer Ed Cash (Steven Curtis Chapman, Bethany Dillon) and delivers "See the Morning," the most earnest and enduringly worshipful project of his career.
From the sweeping chorus of standout track "Glory in the Highest" to the delicate intonations of "Let Your Mercy Rain," Tomlin continuously shepherds listeners toward a God worthy of all honor and adoration. With soothing, yet sturdy vocal aplomb, he boldly asserts on "Everlasting God" that Jesus is "the strong deliverer" and "the defender of the weak." On guitar-driven rocker "Let God Arise," inspired by Psalms 68, he assures hearers that the Creator "reigns now and forever."
Much of "See the Morning" reveals Tomlin's apparent newfound penchant for a more aggressive sound. Yet some of the set's finest moments are captured in traditional ballad form, a distinctive example being the Brit-influenced tune "Glorious," where he extols the Lord's praiseworthiness. Then, in a decidedly minimalist turn, Tomlin unveils the album's most exquisite gem with "Uncreated One," in which he poignantly declares "the glory of Your majesty is the mercy in Your eyes." Get to know your "repeat" button well, as you'll keep coming back to this compelling masterstroke.
Always one who sings with a voice that beckons to be heard, Tomlin skillfully weaves scripture into songs destined for their rightful place among the modern praise and worship classics. Straightforward and beguiling, passionate and reverent, "See the Morning" stands as a continuing testament to Tomlin's arrival.


© 2006 CCM Magazine.  All rights reserved.  Used with permission.   Click here to subscribe.