Christian Music is on the Attack
Ed Cardinal

Crosswalk.com Contributing Writer

2014

30 Sep

COMMENTS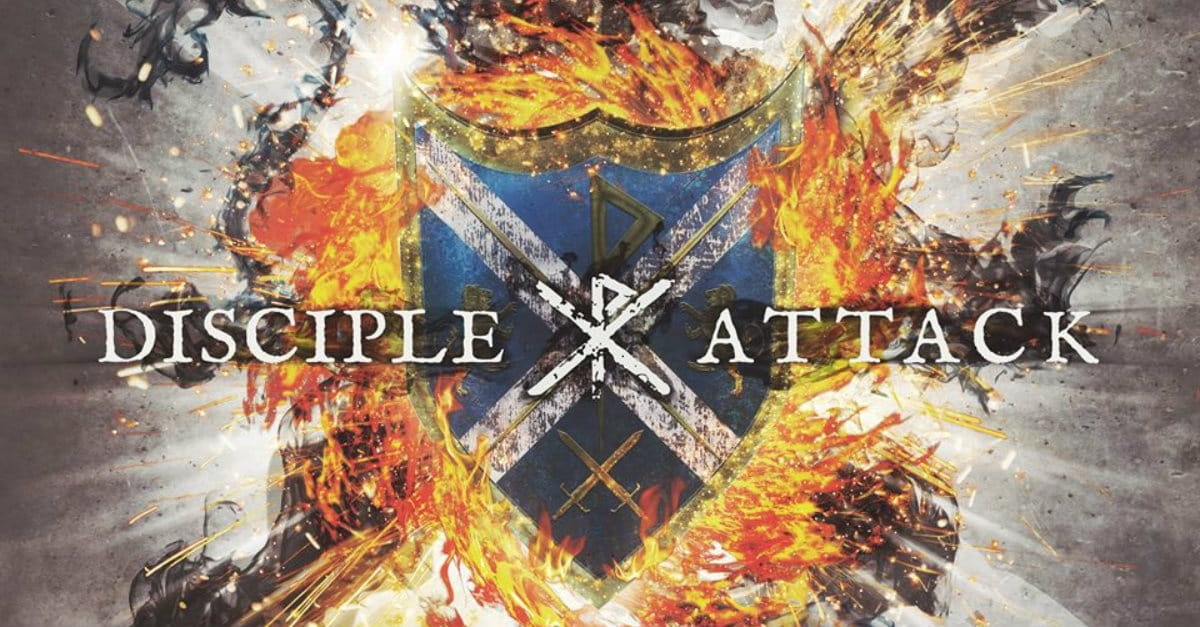 Artist: Disciple
Title: Attack
Label: The Fuel Music

"Rock isn't the most popular music genre right now, but it's one that will never die," says Kevin Young, founder of Christian hard rock act Disciple. For that matter, Disciple may not either. Having lost its entire lineup save the singer, Young has rebuilt his group, adding established guitarists Josiah Prince (Philmont) and Andrew Stanton (I Am Empire), bassist/vocalist Jason Wilkes (High Flight Society), and drummer Joey West (After Edmund). There is indeed plenty of new life on this collaborative tenth album, Attack.

Young has a point. It may not be trending now, but the pounding fury of first single and opening track "Radical" cannot be denied, managing to blend the heavier charms of bands like Switchfoot, Skillet, and old school Audio Adrenaline into one wild sonic soup that runs everywhere from rap to worship. The title cut is even more hardcore—'80s metal that brings to mind Scorpions' "Rock You Like a Hurricane" and is prepared to defend Christianity against the storm of modern enemies: Are you ready for a fight?

It becomes full-fledged combat on "Dead Militia," the loudest moment in this collection with stomping drums, screamed lyrics, and a double tracked guitar solo. "The Name" is—among other things—at one point a cage-shaking reinvention of "Tis So Sweet to Trust in Jesus." With a swaggering rhythm and perfect '70s guitar lick, "Angels and Demons" has fun recounting God's faithfulness in Romans 8:38. And the battle rages on with "Lion" featuring a saucy bass line and uncommonly pretty metal song melody.

Attack retreats on occasion into pop territory, finding success on "Scarlet" where particularly creative yet still mildly abrasive guitar work helps carry the snow-driven grace message of Isaiah 1:18. Likewise, the especially catchy "Unbroken" adds acoustic and electronic elements without corrupting Disciple's hard drive. However, two softer attempts at wider chart success—slow ballads "Yesterday Is Over" and "The Right Time"—are almost too different; far cries from the hot lava spilling forth at the top of the set.

All things considered, longtime Disciple fans should be delighted with Attack which is never ashamed to proclaim Christ or to be an old-fashioned, long-haired rock record in a hipster world. Follow along.
*Published 9/30/2014