Cindy Morgan Converses with Song on Beautiful Bird
Amy Fogleman

ChristianMusicPlanet.com

2008

7 Jul

COMMENTS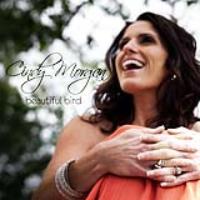 Artist: Cindy Morgan
Title: Beautiful Bird
Label: Independent
"Songwriter of the Year" hits the mark with latest release …
When artists go about producing their own records, at times you worry that the bold delivery might be a bit lacking in production or instrumentation development. Cindy Morgan instantly puts those fears to rest on her independent release Beautiful Bird.
The album opens up with "Lay Me Down," reminiscent of an old spiritual that easily sounds like it could belong on the soundtrack for O Brother, Where Art Thou? The haunting melody instantly captures you in a sway to hum along. As the songs progress, you find yourself engrossed in the depth of the songwriting prowess of a woman who introspectively births art out of life, love and relationships. You can easily see why this year's Dove Award winner for "Songwriter of the Year" was the right choice.
In "I Wish," Morgan enables you to pull out your laundry list of desires to better not only yourself, but everyone around you. In response to these illustrations, this offering is an honest summation of her heart. Morgan neatly draws on all stages of life throughout this record. No matter where you find yourself, she has a way of encouraging vulnerability and openness to speak to the joys and hurts, the victories and disappointments. Her bravery to face the tough parts of life in her songwriting is admirable.
The title track opens the door for the rawness of emotion that accompanies the release of expectations on your own identity. With its well-designed tempo to just keep putting one foot in front of the other, "The Sun Shines Through" uplifts in the most bewildering and undeserved circumstances.
As the record nears its end, "Most of All" is a moving prayer that reminds listeners to not let those most meaningful moments pass us by. In keeping with her roots from her rural upbringing, you'll hear many different sounds from Appalachia folk and country to piano-driven pop. Beautifully fashioned together, this record is an accurate reflection of its creator.
Listen to this record on purpose and with the intent of walking away like you just sat on the porch and had a deep conversation with Cindy about life, love and how God is utterly interwoven into the fabric of every piece.

©2008 ChristianMusicPlanet.com. All rights reserved. Used with permission.




*This review first published on July 7, 2008.