Classical Training Evident on After Edmund's Debut
Andree Farias

CCM Magazine

2007

20 Jul

COMMENTS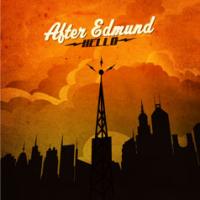 Artist: After Edmund
Title: Hello
Label: Slanted
Slanted Records is up to something: First, they signed the soulful Charity Von, and later they wowed with breakout classic rockers DecembeRadio. Now it's After Edmund's turn.
The LaGrange, Georgia-bred quintet comes literally out of nowhere with the modestly titled Hello—an introductory opus that may as well be their seventh. All five musicians are classically trained, a strength they put to good use on this knockout, accomplished debut.
Hello conflates alternative, indie and electronica sensibilities into a hypnotic, bohemian mix. The aural amalgam is not necessarily unheard-of—we've heard it on albums from across-the-pond hipsters Muse, The Cooper Temple Clause and The Libertines—but it's nonetheless refreshing, perhaps even foreign, in the faith-based rock landscape.
The vibe is cosmopolitan throughout: From the pulsating dance-rock of "Fighting for Your Heart" to the rip-roaring "Tears," After Edmund is all things to all people without sacrificing cohesion. They can inject orchestral urgency to the frenetic "Clouds" or slam the cathartic "Thank God" with synth waves and still keep a straight rock & roll face.
For an imprint whose parent company (Spring Hill) is more known for inspirational and southern gospel acts than anything else, Slanted Records' release of Hello is groundbreaking, indeed. Highly recommended.



© 2007 CCM Magazine. All rights reserved. Used with permission. Click here to try a free issue.