Clean
reviewed by Russ Breimeier

Copyright Christianity Today International

2004

1 Oct

COMMENTS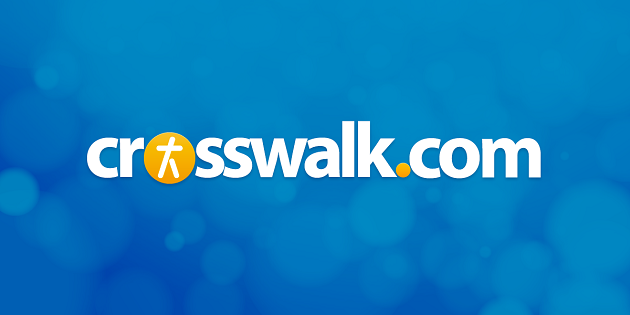 Sounds like … worshipful acoustic pop resembling the music of Jason Mraz, Charlie Hall, John Mayer, Caedmon's Call, Chris Tomlin, and Watermark
At a glance … Clean has a pleasant sound and a few strong cuts about grace, but it unfortunately gets bogged down by some boring ballads and routine worship covers
Track Listing
Saved by Grace
Fringes
He Is Exalted
Waging War
Make Believe Jesus
You & I
Yearn
God Did
Acres of Hope
There Is None Like You
Your Grace Is Sufficient
It's a sure sign that an artist is on the rise when the record label allows two releases within six months of each other—and neither is a live album, hits compilation, or EP. Such is the case for Shane & Shane (aka Barnard & Everett), who first hit the national scene with their cross indie-project Psalms in 2002, followed by their more pop-sounding Carry Away in 2003. Upstairs released in early 2004, originally intended as a "fans only" album of demos and remakes, yet earning the duo even more overall acclaim.
The latest CD, simply entitled Clean, seems to continue a pattern of alternating between rough-around-the-edges acoustic indie pop and a more polished radio-friendly sound. Clean leans toward the latter, as produced by the Shanes with touring drummer Will Hunt (Apt.Core) and additional work by Paul Moak (Over the Rhine, Derek Webb). But like Carry Away, the worshipful Scripture-inspired pop songs still have an occasional edge that stems from earnest and passionate delivery.
Grace and justification are the predominant theme this time—especially the fact that we can't do anything to make God love us more than he already does. It's apparent from the start with "Saved by Grace," a joyful upbeat pop song with straightforward wording and strong radio potential. Even better is "God Did," which has that mellow acoustic pop groove that Jason Mraz and John Mayer have recently made popular. This is a playfully worded, honest take on our struggle to grasp God's grace: "Could it be that morality got the best of you and me/Got us thinking that we're on the brink of a drink of the cup that's all filled up/With the cross having even a little to do with us."
The lively sounding "You & I" also sums up the theme with Barnard singing from God's perspective, "Here's a call to all who've felt disqualified to run/Pleasures flowing here and there from my right hand/What's mine is yours/Come behold all of who I am." In the bridge, the Shanes trade vocals in a debate between our views and God's over grace and self-worth—it's a musical idea that should have been exploited more. Grace also loosely plays into the bouncy shuffle of "Fringes," inspired by Job 26 to remind us that it is grace that has allowed us to see the tip of the iceberg (so far) when it comes to the wonder of God's ways.
I wish the rest of Clean were as interesting or enjoyable, but there's an increasing tendency for the Shanes to get bogged down in boring acoustic balladry. Not that "Waging War" isn't passionate or an interesting metaphor for our internal spiritual conflict, but it's hard to maintain patience when listening to it. "Make Believe Jesus" has the same problem, sounding much like so many other past ballads from this duo. It's tedious, not catchy, and the central lyric is rather confusing: "Mountains groan and seas roar/Because all they know is You for who You are/Bright, Morning Star/Jesus, make believe/Like they believe." And "Acres of Hope" simply plods along while expressing hope through the valley points of life. None of these are as good as the Upstairs ballad "Yearn," which has been remade for Clean. At least this song has a strong melodic hook in the chorus nearly as potent as the Shanes' own hit "Be Near."
Clean additionally offers three worship covers, and much is being made of the new single, a cover of Twila Paris' "He Is Exalted." What's the big deal? It's a good version that almost any other Christian artist could have done just as well—think of the covers heard on the recent WOW Worship albums. The record wraps up with a routine medley of Lenny LeBlanc's "There Is None Like You" and Marty Nystrom's "Your Grace Is Sufficient." It's not that these aren't good worship songs that draw the heart closer to God. The question is, do these new renditions offer anything not previously heard in other versions? Shane & Shane don't do enough with them to make the songs their own.
No question many fans will embrace this disc like the other ones. It's certainly not a bad one, but perhaps Clean is a little too clean. Something's missing—namely the inviting songwriting and the musical inventiveness heard on previous albums.