Clear to Venus
reviewed by Russ Breimeier

Copyright Christianity Today International

2001

1 Jan

COMMENTS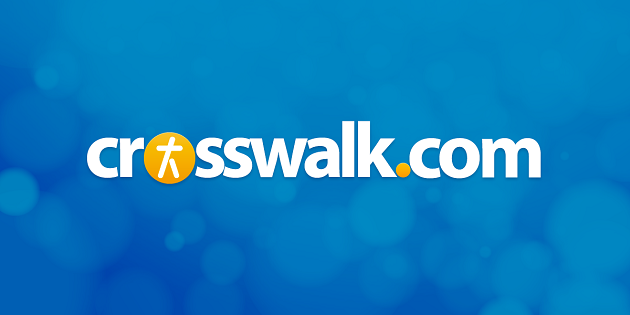 Sounds like … acoustic guitar based folk/pop music with a multi-textured production, along the lines of Rich Mullins and Bebo Norman.
At a Glance … Andrew continues to grow as a songwriter, which makes Clear to Venus a stronger album than his debut and fuels deserved comparisons to Rich Mullins's musical style.
I have a continuing conversation going with some of my friends, debating which Christian artist is best carrying on the musical legacy of Rich Mullins. I think I can safely say we've concluded no single artist can ever fill the hole left by Rich, though many artists are capable of filling that hole in different ways. Rich's good friend and apprentice Mitch McVicker probably comes closest to sounding like Rich vocally and stylistically, though the Ragamuffin Band does a fine job of preserving Rich's big rocking productions. You could also argue that Caedmon's Call, Bebo Norman, and Sara Groves all possess the same level of introspection to their songwriting that Rich had.
And then there's Andrew Peterson, an artist who's probably most like Rich Mullins in a well-rounded sort of way. His songwriting has the same elements of whimsy, storytelling, humility, simple living, self-deprecating humor, and ragamuffin grace (i.e. Romans 5:8) that Rich was so well known for. Andrew refers to the time he left his luggage in Kalamazoo, Michigan, as a launching point to tell of God's love for screw-ups in "Isn't it Love." Similarly, "Loose Change," sung from the perspective of a penny, reminds us that our creator loves us much more than we think. Andrew also had the pleasure of picking from Rich's unfinished works to craft "Mary Picked the Roses," setting music to Rich's lyrics of how God can use our simple works and offerings in ways we can't imagine. "No More Faith," a song that's both simple and thought provoking, points out that faith and hope are difficult things to wrestle with on earth, and that there will be relief from such wrestling when we're in heaven someday. Andrew even sounds like Rich on "Let Me Sing," which was one of the first songs Andrew ever wrote. A simple musical prayer asking to be used by God, it evokes the same soft hymn-like simplicity of Rich Mullins' "If I Stand."
Though it's still very much rooted in acoustic guitar-based folk music (like Andrew's first album, Carried Along), there's something about Clear to Venus that's more "roots pop" in sound. Here again, I can't help but compare Andrew to Rich, whom I've never really considered a "simple folk artist." Much of the music is the same style as such Rich Mullins classics as "Boy Like Me, Man Like You" or "Brother's Keeper"—it's acoustic guitar pop layered with pianos, mandolins, accordions, pedal steel guitars, and yes, the Mullins-signature hammer dulcimer. The same instrumentation was used on Andrew's first album, but it's used with more variety and precision this time. Andrew's friend Gabe Scott is back on acoustic guitar, as proficient as ever, and Jamie Peterson returns to sing beautiful vocal harmonies with her husband. Glenn Rosenstein is also back in the producer's chair, but it's clear he and Andrew went into Clear to Venus with the intention of improving on the first album however possible. I happen to think they succeeded, though if I did have to critique Andrew's work, I'd say he still doesn't vary his music enough. All of his songs are fairly slow to mid-tempo, and though they're thoughtful and beautiful, I can't quite call his music exciting—he could stand to add a couple of rockers or uptempo country songs to his repertoire.
Normally, I don't like to compare an artist too much to another legend, but I feel it's deserved and unavoidable in Andrew's case. I don't think it's fair to say Andrew's trying to sound like Rich Mullins, but he's clearly been influenced by the man's work. As for reviewing Andrew on his own merit, Clear to Venus is as good a sophomore album as any songwriter can hope for. It's similar enough to his first album to please those who are already fans, but his songwriting has grown enough to earn the attention of new listeners. Andrew Peterson's personable and clever songwriting is truly something special and rare in Christian music, and he's sure to be a favorite for years to come.
Copyright © Christian Music Today. Click for reprint information.