Closer to the Start
reviewed by Andy Argyrakis

Copyright Christianity Today International

2006

1 Dec

COMMENTS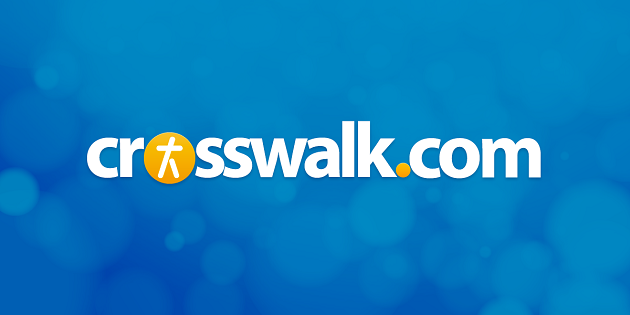 Sounds like … innovative praise and worship featuring the stylistic blending of Blessid Union of Souls, Michael Tait, Seal, Natasha Bedingfield, Natalie Grant, and All Together Separate
At a glance … Expect out of the box vertical reflections, provocative lyrics and an unconventional pairing of computer programming and acoustic rock with this impressive modern worship release.
Track Listing
Closer To the Start Prelude
Searching Through the Skies
Send Love
All This City Needs
God So Loved
Humble Plea
Til You Throw It Away
Shores of Mystery
Forever
The More I Love You
New Creation
The massive Fellowship Church under Pastor Ed Young is not only one of the more progressive worship institutions in Texas and Florida, but is also quickly earning national attention for its efforts to break down barriers within the body of Christ and the world at large. The gospel message is never watered down in this welcoming approach, as evidenced on this album from the church's brand new worship project, Closer to the Start.
The worship team is comprised of several solo vocalists, the most familiar to Christian music fans being Dex Alexander, once the front man for Ardent Records' eclectic rockers All Together Separate. While this album is not a continuation of that group, Closer To the Start certainly fuses some of the same soulful pop and programmed elements, applying them to a more vertical and congregational dynamic (and in that sense, picking up from where the band's Worship Live album left off).
A wall of acoustic guitars collides with contemporary computer effects alongside a thematic aura that, according to Pastor Young, seeks to be "the conversation the Church should be having with the world. "Send Love" certainly embodies the theme of love and unity while also suggesting the need to surrender all grips and vices to the Lord amidst, all set to a breezy alt-pop sound akin to Blessid Union of Souls, Seal, or Michael Tait. The adoration anthem "All This City Needs" introduces talented female vocalist Jessica Morton over pulsating sequencing, mirroring Natasha Bedingfield in singing style and arrangement execution.
Morton also shines throughout the forgiveness themed "Humble Plea," which begins as a placid ballad but blooms into an escalating rocker similar to some of Natalie Grant's recent material. The All Together Separate sound is most readily apparent throughout "God So Loved," which touches on the funky flavoring of Earth, Wind and Fire with a more urbanized version of Dave Matthews Band. Even cleverer than the instrumentation is a message that re-applies the John 3:16 concept of salvation to the globe's many geographic regions, including socially relevant references to everyone from Gulf Coast survivors to those impacted most by the war in Iraq.
Not all the songs resonant as strongly. "Searching through the Skies" includes some very awkward programming which sounds like a record skipping, and it detracts from both the worshipful feel and the theme of rebirth. And "Til You Throw It Away" comes across like a half-baked demo with dance loops that could have been created ten years ago when All Together Separate first started—it's dated sounding to say the least. Those missteps can be overlooked considering how the album's fresh spin on worship not only stands out among the cluttered worship music market, but also aims to build cultural bridges with in the process.
For more information on Closer to the Start, visit www.closertothestart.com or www.fellowshipchurch.com.
© Andy Argyrakis, subject to licensing agreement with Christianity Today International. All rights reserved. Click for reprint information.