Coldplay's Perpetual Optimism Fades with Ghost Stories
Christa Banister

Crosswalk.com Contributing Writer

2014

27 May

COMMENTS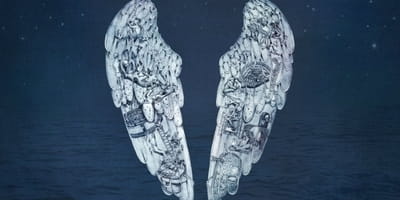 Artist: Coldplay
Title: Ghost Stories
Label: Parlophone/Atlantic
Thanks to two confusing little words, namely "conscious uncoupling," the break-up between Coldplay frontman Chris Martin and his wife, actress Gwyneth Paltrow, wasn't just another celebrity split mostly relegated to tabloid headlines.
Yes, along with unrest in Russia, the ongoing mystery of what happened to Flight 370 and the fluctuating stock market, the Martin-Paltrow split became a national news story.
The hook was whether it was, indeed, possible to have a simpler, more civil parting between two public figures. You know, being successful co-parents and friends but not lovers, all while the masses watched their every move.
Truth is, as wonderfully optimistic as "conscious uncoupling" seems, there's still very real pain involved when a decade-long marriage crumbles. No amount of crafty public relations can change that, and Martin gets to the heart of the matter on Coldplay's latest album Ghost Stories. In stark contrast to the band's previous work, mostly buoyant, angst-free anthems with radio-friendly melodies (see "Yellow," "In My Place," "Clocks," "Vida La Viva" and "Every Teardrop is a Waterfall"), Ghost Stories is a moody, heartbreaking reminder that not all love stories have happy endings.
The funny thing about the bulk of Coldplay's catalog is the songs often lack specificity from a lyrical perspective. Don't believe me? Listen to "Clocks" again and tell me exactly what Martin is singing about. See, the band has always been good at drawing the listener in with dreamy soundscapes, but the underlying message is pretty much whatever you want it to be.
With Ghost Stories, however, Martin paints a far less elusive picture. From the opening chords of "Always in My Head" to the wistful closing strains of "O," there's no doubt what Martin is singing about. He's unabashedly reflective and haunted by sadness and regret about the relationship he expected to stand the test of time.
Without ever resorting to wallowing or full-blown anger, Martin effectively works out his feelings in song with inventive programming as the backdrop, a particularly welcome change of musical pace for Coldplay. Not since the band's debut Parachutes back in 2000 has sadness sounded so good.
From the pensive first single "Magic" to the thumping bass of one of Ghost Stories' best tracks, "Another's Arms," the trippy, electronic vibe punctuated by drum machines and synths really suits these songs. Of course, Coldplay wouldn't be Coldplay without Martin's trademark falsetto, but it sounds remarkably different when singing something not nearly as upbeat.
Lest anyone forget they're listening to, perhaps, the Most Optimistic Band on Planet Earth, however, Ghost Stories ends on a decidedly positive note with the jubilant "A Sky Full of Stars." A full-on declaration that Martin not only believes in love but is still hopeful about the future, it ends these haunting Ghost Stories on a high note. Fleetwood Mac's Rumours, this is not.
*Published 5/27/14