Come Together
reviewed by Andy Argyrakis

Copyright Christianity Today International

2001

1 Jan

COMMENTS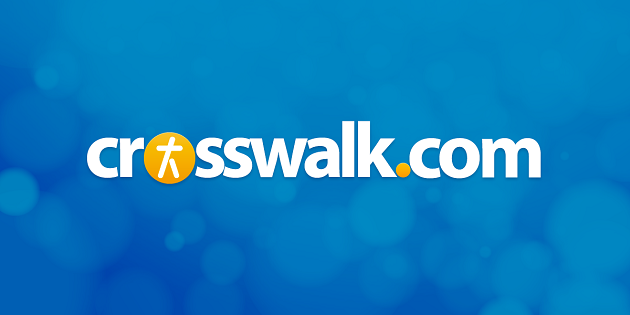 Sounds like … modern alternative rock that showcases the group's several southern-fried influences.
At a Glance … Third Day attempts to live up to the buzz on this disc, and for the most part succeeds with another batch of well-planned songs.
Third Day's latest, Come Together, is clearly one of the most anticipated releases of this last quarter of the year. The buzz is justified considering Third Day's success story thus far. They started as a group unwilling to get a record deal and uninterested in the fame that comes along with super-stardom. Just over five years later, the group has experienced just the opposite with two million album sales. Thankfully they've maintained the humble attitude they originally had.
It all started when Third Day inked a deal with independent label Gray Dot for their self-titled debut, which was soon swooped up by Reunion Records for distribution on their label. After releasing the 1996 Billboard Video Award for Best Contemporary Christian New Artist Video ("Consuming Fire") and landing a 1997 Dove Award Nomination for New Artist of the Year, Third Day officially made their entrance onto the scene. Their popularity mounted throughout the remainder of the decade. After switching over to Essential Records, their subsequent southern-fried rock discs, Conspiracy No. 5 and Time, both earned them a boatload of hit singles (from "My Hope Is You" to "I've Always Loved You") and propelled the group on several headlining tours. But it wasn't until last year's Offerings — A Worship Album that the group was able to return to their original intentions of making music that directly glorified God. That project's spiritual triumph surprisingly earned them even greater commercial appeal, fueling the trend for countless other acts to deliver worship projects. Offerings sold more than half a million copies and delivered hits such as "These Thousand Hills" and "Your Love Oh Lord," making Third Day a household name and a guaranteed sellout in any concert venue.
Because of all of this acclaim, there was little doubt that Come Together would create such a buzz, with anticipation running especially high from fans that saw the group's new material on their last tour. Now the anticipation is over, and it's time to see if it was worth it as Come Together hits the street. I'm happy to report that, except for some lack of variety on the second half of the disc, Come Together is a fantastic album. It starts out on an artistic high with the rousing title cut, destined to be a hit single. The song draws from the group's obvious interest in southern rock bands from the '70s (Lynyrd Skynyrd, .38 Special) but also keeps things current with lead singer Powell's prowess matching that of Hootie and the Blowfish's Darius Rucker or Pearl Jam's Eddie Vedder. But those comparisons have been made time and time again, and although they're accurate, Third Day is a step above a copycat band, particularly on "Come Together," which is driven by their brimming guitar strums and uplifting harmonies. "40 Days" continues in that vein, featuring Powell and company's powerful rock-laden enthusiasm. The song bears a vague resemblance to the group's "Did You Mean It" from their self-titled debut.
Like Third Day albums in the past, the group knows when to mix things up, moving to a rich mostly acoustic ballad for the next portion of the lineup. "Show Me Your Glory" is a praise-styled gentle jam, showing Powell's gritty vocal patterns stripped down to a soothing tone, while the rest of the band shows their versatility. Guitarists Brad Avery and Mark Lee trade off between acoustic and electric riffs and have an incredible amount of continuity and transitional ease. "It's Alright" continues in that introspective style, calling to mind the group's past hits "Love Song" or "My Hope Is You." Like those two tracks, "It's Alright" is instantly memorable and extremely hopeful. The chorus chants, "It's alright/ It's okay/ I won't worry about tomorrow/ For it brings me one more day/ Closer than I was to you." Though the song relates to any daily struggle, it seems especially timely in light of current events.
Following that touching treasure, Third Day kicks into full rock-and-roll gear with "Still Listening," a song which immediately calls to mind the Rolling Stones' "Honky Tonk Women." Besides the southern rock elements, Third Day incorporates a bit of the blues, but also adds a gospel flavor thanks to a horn section, keyboard, and a sea of voices towards the end of the song chanting, "I'm still listening." Following that track, the rest of the album is worth listening to, although it pales in comparison to the first half, relying entirely on mid-tempoed songs that run together after awhile. Such similarity is evident during "I Got You" and "I Don't Know." Both are filled with a somber tone and bring down the mood of the album a bit. The final track "Nothing Compares" falls into that same category musically, but once again, there's no denying the lyrical significance. The simple praise song sounds like a leftover from the Offerings sessions, but like "It's Alright," it also brings timely words of encouragement to the table. Powell sings, "I find myself just living for today/ 'Cause I don't know what tomorrow's gonna bring/ No matter if I rise or fall/ I'll never be alone, oh no."
Overall, Come Together has plenty for fans to sink their teeth into. I have no doubt Third Day will continue to be a driving force within the Christian music scene, racking up more hit singles while maintaining their rigorous touring pace. More importantly than all of that, I hope Third Day will continue to hold true to their original ministry desire to lift people up with their music without letting any of the industry's distractions get in the way.
Copyright © Christian Music Today. Click for reprint information.