Coming Up to Breathe
reviewed by Russ Breimeier

Copyright Christianity Today International

2006

1 Apr

COMMENTS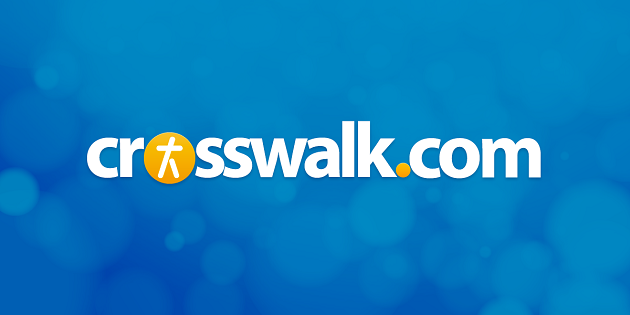 Sounds like … the band's familiar adult contemporary pop style akin to Steven Curtis Chapman and Casting Crowns, but set to more aggressive rock arrangements that resemble U2, Coldplay, Train, Delirious, and The Afters
At a glance … MercyMe still struggles with occasionally simplistic lyricism and predictable songwriting, but they come a long way in establishing credibility as a rock band by invigorating their sound, offering their best album to date
Track Listing
Coming Up To Breathe
So Long Self
Hold Fast
Something About You
You're To Blame
No More No Less
Where I Belong
Bring The Rain
Last One Standing
One Trick Pony
3:42 AM (Writer's Block)
Safe And Sound
I Would Die For You
** Have Fun in What You Do
In just five years, MercyMe has enjoyed a meteoric rise to stardom initially fueled by their runaway smash hit "I Can Only Imagine." Since then, the band has seen the sort of success typically attributed to Michael W. Smith and Steven Curtis Chapman—strong album sales, sold-out concerts, and even crossover airplay with secular radio.
Success like that allows a band to call more of the shots, and for the first time, MercyMe feels they've made an album more representative of who they are artistically (thus suggesting their previous albums were not). Striving to broaden their musical horizons, the band made a collective effort to make this fourth national release their milestone. Indeed, the band's new official bio has already declared Coming Up to Breathe a classic on the order of Smith's i2(eye), Amy Grant's Lead Me On, dc Talk's Jesus Freak, and even U2's Joshua Tree.
Whoa now, let's not get carried away. Such albums earn their legendary status over time, and such lofty declarations for a new album are likely to end up falling short. Despite MercyMe's best efforts (so far), this project doesn't seem destined to become a classic and probably won't match the double-platinum sales of 2001's Almost There (which includes "I Can Only Imagine"). That said, Coming Up to Breathe still represents a huge leap forward for MercyMe and is easily their best album yet.
It's also their longest with 13 tracks running 65 minutes, but teaming again with producer Brown Bannister (who helmed both MercyMe's Christmas Sessions and Bart Millard's solo debut Hymned No. 1 in 2005), the band has learned to vary their tempo and mix adult contemporary ballads with stylized arrangements and some good rockers. Credit all six members with letting loose and offering some impressive instrumentals—including some occasionally killer guitar solos from Mike Scheuchzer and Barry Graul.
There's a definite Brit rock feel to "Last One Standing," "You're to Blame," and the title track that at times resembles Delirious. "Something About You" belies MercyMe's strong U2 influence with a song that recalls "Where the Streets Have No Name" while pondering whether or not a song can truly express God's greatness with our limited language. Millard cleverly uses the frustrations of songwriting as an excuse to listen for God in "3:42 a.m. (Writer's Block)," which bears a pleasantly soulful classic rock feel with plenty of harmonies, horns, and B-3 organ. It almost seems like MercyMe is overcompensating to gain artistic credibility with the bouncy single "So Long Self," an undeniably catchy breakup song with our sinful nature that echoes Chapman covering The Beatles, going so far as to playfully evoke a carnival in the bridge.
Not that MercyMe has radically reinvented their sound; though energized, this isn't going to be confused with Aerosmith or Foo Fighters. Destined to be a future single, "Hold Fast" initially sounds much like their usual balladry, but then relies on heavier guitars and a powerhouse build during the bridge (a la Coldplay), as well as some clever lyrics to address the intended audience: "To everyone who's hurting/To those who've had enough/To all the undeserving/That should cover all of us." Also, varying their scope allows a good ballad like "Safe and Sound" to seem fresher when used more sparingly.
Still, MercyMe needs to develop beyond simplistic songwriting if they are truly going to stand apart from other Christian acts. We see a glimpse of the band's potential with "One Trick Pony," a semi-response to critiques that the band continually recycles the same song, using it as a metaphor for living in Christ, and set to wonderfully bluesy swamp rock. But then we get a routine effort like "Where I Belong," which only lends support to the "one trick pony" label by offering yet another worshipful glimpse of heaven like previous hits. Same with the predictable ballad "Bring the Rain," which does benefit from an impressive backing choir toward the end, and while "I Would Die for You" offers a powerful tribute to a teen who recently died after serving in the mission field, it still ultimately resembles too many other songs by MercyMe's contemporaries.
All to say that Coming Up to Breathe is not so amazingly distinctive and powerful as to leave a long-lasting mark on the Christian music scene, but it is an impressive step in the right direction for a band that many have pegged to be too formulaic. These guys seem to get a little better with every effort, which can't be said for many bands. Though the members believe they've given their all to make this album, the evidence suggests they've only begun to tap their full potential—the real and improved MercyMe has only begun to surface.
Copyright © Christian Music Today. Click for reprint information.