Compelling Song Structure, Expression Works on "The Longing"
Brenten Gilbert

CMCentral.com

2006

18 May

COMMENTS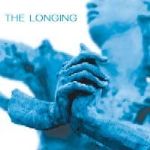 Artist:  The Longing
Title:  "The Longing"
Label:  Indelible Creative Group
Several times in the Bible, God mentions having heard the voices of His people crying out to Him. When Cain had slain Abel, God told Cain that He could hear the blood of Abel crying out to Him from the ground. When Moses was summoned to lead the Israelites out of captivity, God said that He had been provoked by the cries of His people begging for deliverance. More directly, when Jesus was ministering on earth, people were constantly crying out to Him for healing and miracles. It's clear that God hears our cries, but it's unfortunate that we are more often asking God for help than praising or thanking Him for what He's already done.
The Longing presents their self-titled debut, which serves nicely as a call to worship for a modern generation. Lead single "Heal This Land" certainly offers a cry for God's help, but the remainder of the album points listeners to the direction of thankfulness and praise. This transition begins immediately following the opening track with "Salvation Song," a song that encourages listeners to recognize the greatness of God's redemptive work. Songs like "My Offering," "All of Me," and "Here's My Heart" speak of giving our all to God while the reworked hymns "To God Be the Glory" and "My Jesus I Love Thee" remind us to give God worship for what He's done.
Fronted by Jason Ingram, a prolific writer within the industry having penned songs for the likes of Paul Colman, Bebo Norman, and Joy Williams among others, The Longing proves to have a knack for compelling song structure and artistic expression. The album finds a nice balance of modern rock and modern worship in a fashion that's along the lines of what one would expect from Delirious or Shane and Shane at times. Regardless of the tempo - whether it's a slow song such as "My Offering," which features the vocals of Christy Nockels, or an upbeat anthem like "Unleashed" – the songs find a way to capture the emotion of worship in a way that enthralls listeners and puts them in the right frame of mind.
Despite being a new group and a new release, The Longing's debut should quickly find itself into the hearts of worship music lovers. With a style that has been driving the modern worship music and lyrics that will move listeners, The Longing proves to be a strong worship experience both musically and emotionally. An album very worthy of checking out.


© 2006 CMCentral.com.  All rights reserved.  Used with permission. 

Visit CMCentral.com now and join the single largest online community of Christian music fans on the internet.  CMCentral features  daily music news, exclusive interviews, album reviews, weekly devotions and feature articles written by some of your favorite Christian artists, and much more.  CMCentral is also the home of the most popular Forum for Christian music fans that you'll find anywhere on the Internet.  Come see what all the buzz is about!