Conversations
reviewed by Russ Breimeier

Copyright Christianity Today International

2001

1 Jan

COMMENTS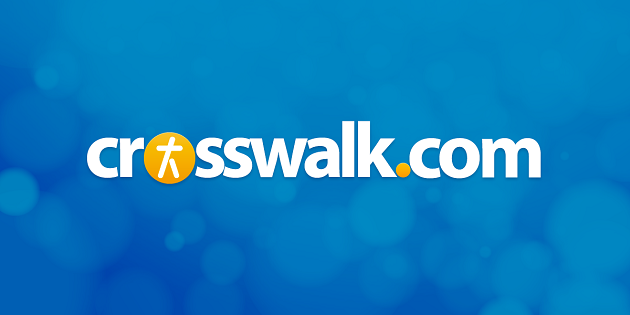 Let's see … how to describe Sara Groves's album. The initial temptation is to compare Sara to Ginny Owens. After all, they both write their own songs, play piano, and Sara even sounds a lot like Ginny vocally. A good start, but there's something more to Sara's sound. Maybe she's a bit like a female version of Bebo Norman or Andrew Peterson with a piano rather than a guitar. We're getting warmer. How about the piano stylings of Keith Green and early Billy Joel? Closer still. There's a bit of Sarah McLachlan artistry in there. Now add in a dash of introspective lyrical talent reminiscent of Joni Mitchell or Rich Mullins. Yeah, that looks about right. And yet, despite this impressive artistic collage, Sara's artistry is definitely her own. It's also the first truly brilliant Christian album of 2001.
Sara took her time becoming a recording artist. Her career began as a schoolteacher in Minnesota, and music was just a life-long hobby. She and her husband then made the decision to pursue a full-time music ministry (her husband's her manager). Her independent debut, Past the Wishing, was so well received, record labels were scrambling to sign her. Yet Sara decided to turn down the recording contract opportunities, choosing to wait and hone her songwriting skills. The resulting songs were recorded in Nashville and became the Conversations album. Sara finally signed with new record label INO (in not of) Records because they had compatible ministry and artistry ideas. Hopefully, this will only increase her exposure.
There's not a bad track to be found on Conversations, an album full of songs that feel like talks between believers, non-believers, and God. The title track is as effective an example of musical apologetics as I've ever heard. Current single "The Word" is inspired by the famous passage in John 1, but it's also a challenge for people to dust off their Bibles. It's the most exciting track on the album, a sort of sequel to Rich Mullins' "Creed." The powerful and epic "This Journey Is My Own" begins by looking at the judgment God will someday bring upon us individually, and then builds into rejoicing in the freedom we have by living for God rather than man. "He's Always Been Faithful" is inspired by the classic hymn "Great Is Thy Faithfulness," yet Sara's music dances around it and only rarely relies on the hymn's melody — her song is a hymn in it's own right.
I especially love Sara's knack for metaphors. "Painting Pictures of Egypt" is a reference to the Israelites' desire to return there after entering the wilderness, and it's used to illustrate how much we'd prefer to return to our old ways from before we were saved. Likewise, "Generations" uses the example of Eve's fall in the garden to show that our actions have lasting effects, even unto our "great-great-great-granddaughter." Written from the perspective of David in his hiding place from King Saul, "Cave of Adullam" reminds us that God's plans don't always work out like we think they will. (Now when was the last time you've seen song titles as original as these?)
I've touched on just seven of the thirteen excellent tracks found on Conversations. Of course, there's rarely an album for all tastes, and this is, after all, folk music. If you like your music aggressive or prefer big glossy productions, you may not care much for Sara Groves' sound. Indeed, I would have liked to have one or two more uptempo songs such as "The Word," which is more radio friendly than most of the other tracks. Most people, however, will find Conversations filled with smartly composed music that's also singable and catchy. Lyrically, Sara is introspective and thought provoking, but straightforward and easily understood. Those looking for depth in their Christian music will not be disappointed by this truly outstanding album.
Copyright © Christian Music Today. Click for reprint information.