Crash Rickshaw
reviewed by Andy Argyrakis

Copyright Christianity Today International

2001

1 Jan

COMMENTS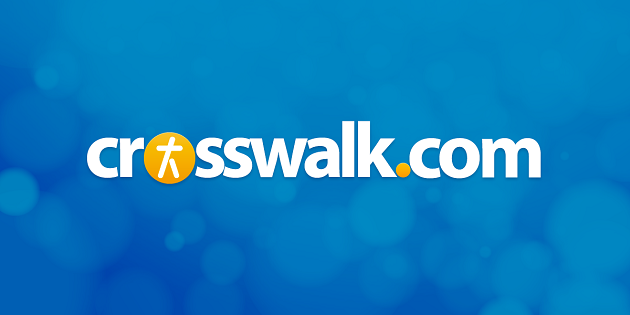 Sounds like … a wide range of material—from bombastic, hard-hitting fury to melodic and powerful emo-flavored rock.
At a Glance … two members of Project 86 branch out for a side project that shows a little more diversity than their mainstay band, calling to mind the likes of Sunny Day Real Estate, Dear Ephesus, and Fugazi.
When Project 86 was recording their self-titled debut album in Burbank, California, bassist Steven Dail and drummer Alex Albert had the chance to meet a new friend. His name was Joby Harris, and in addition to his work as a production designer in the film industry, he played in a local hardcore band called Phatso. Groups like Project 86 and Phatso are best known for their hardcore beats and blaring vocals, and although members of both groups were content with the styles they were used to playing, Dail, Albert, and Harris entertained thoughts of branching out into new territory.
The trio agreed early on in their friendship to unite as a side project from both of their main gigs as soon as their date books cleared. But with the members of Project 86 receiving a lot of attention from their debut CD, as well as their sophomore effort, Drawing Black Lines, and with their subsequent tour with P.O.D., the guys' calendars were packed to the max. When Project 86 got off the road with P.O.D. late last fall, Dail and Albert finally had the free time they needed to collaborate with Harris. The trio's writing sessions yielded ten songs written and performed under the name Crash Rickshaw, a title that has no significance whatsoever. It makes me wonder what an accident caused by a small two-wheeled carriage from the Orient has to do with rock music. But perhaps they choose such a unique, off-the-wall title to prepare listeners for their sound, which defies the common industry trends.
For most of the album, Crash Rickshaw rocks pretty hard, though not quite as heavily as Project 86. They also tone down their act for some emo (i.e. emotional pop with some punk) and alternative pop experiments. "Angry Sunset" kicks off the project with aggressive undertones and punk styled shout-outs by Harris. "Imperfect Demanding Perfect" is driven by a ripping guitar line, but vocally conjures up a cross between Dear Ephesus and At the Drive In. "Self Defeating Mind" has the darkest and most moody tone on the project, blending haunting drum beats with a message of someone weighed down with low self-esteem. "Thank God I'm an Atheist" also has a negative tone in its portrait of an atheist's joy when seeing a believer's life fall apart. The lyrics illustrate the atheist's feeling of superiority to the Christian because at least he's not believing in a God who lets him down. As illuminating as the song is, however, it may be a bit misleading because it doesn't address the fact that a way to witness our faith to a non-believer is to persevere throughout any circumstance.
Crash Rickshaw's obvious influence from Sunny Day Real Estate shines through on "El Gato" and "When," but Harris' vocals don't reach the height of that band's lead vocalist, Jeremy Enigk. Both tracks actually bring the decibel level down to an almost melancholy tone, while providing more edifying lyrics. Thankfully, "When" seems like a resolution to "Thank God I'm an Atheist," providing evidence of a joyous Christian lifestyle despite any trial. The passionate but brief chorus line "Life is precious when it's understood" puts in perspective the feelings of someone who's embraced the Good News and doesn't have to wonder about the meaning of life.
Most alternative music lovers will find this Tooth and Nail release to be a breath of fresh air, free from contrived sounds and cushy lyrics. Although it's not outwardly evangelistic in tone, certain portions of the disc provide an honest perspective and a true desire to serve God. Based on Project 86's current rise in the secular market, I wouldn't be surprised if Crash Rickshaw begins to emerge from their shadow.
Copyright © Christian Music Today. Click for reprint information.