Crosswalk.com's Choices for Top Ten Christian Albums of 2000
Matthew Turner

Music and Entertainment Editor

2000

20 Dec

COMMENTS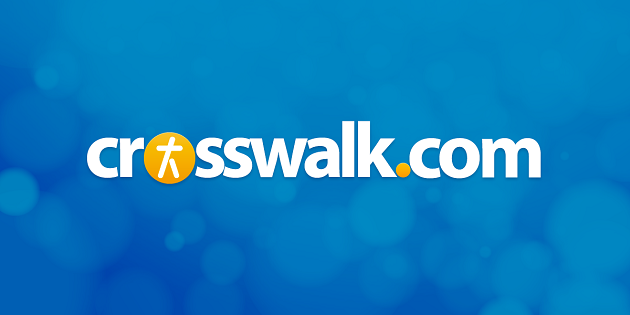 I love lists. When it comes to the year end I am the first to find out who made
Entertainment Weekly's
Top Ten list or
Rolling Stone Magazine's
People of the Year or even ESPN's Top Ten Moments in Sports. I'm always intrigued by what people think is good. Of course, it's all based on opinion, and with this list, it just so happens to be my opinion. Here are my choices for Top Ten Best Albums of the Year.
The Best:
10. Andrew Peterson Carried Along
Andrew Peterson's national debut establishes him as one of the top new songwriters in
Christian music
. The Celtic/folk-influenced sound and thoughtful lyrics combine to make this one of my favorite albums of the year. The guitar-driven acoustic rock, with a touch of piano and hammered dulcimer, will be loved by fans of folk revival.
To read more about Andrew Peterson click here.
9. Jaci Velasquez Crystal Clear
Jaci is one of Christian Music's most loved performers. She has received numerous awards including Dove Award for Female Vocalist of the Year for the last two years. "Crystal Clear," Jaci's third English album, is a Latin/Pop flavored musical journey that offers the listener opportunity to dance as well as be moved into worship. This album is a mature step in a beautiful direction for Jaci. With songs like "Imagine Me Without You" and the title-cut, Jaci's ability to transcend thoughts about grace and mercy into a simple pop song are evident.
To read more about Jaci Velasquez and to listen to tracks from
Crystal Clear
, click here.
8. Nicole C. Mullen Nicole C. Mullen
The album's opening cut,
Shooby,
is a complete and honest shout out to anyone who may not know that Nicole's first love is unashamedly Jesus Christ. The album is a collection of funky folk songs that cover the issues of interracial dating/marriages, struggles in faith and the love and repsect of family/roots.
My Redeemer,
a big contender for Song of the Year, has changed the way I see the power of God manifested in my everyday life.
Read more about Nicole C. Mullen and listen to tracks from her album here.
7. Fernando Ortega Home
Simple melodies and simple lyrics give
Home
an extremely raw domestic feel. This album is beautifully produced, giving the listener a sense of being in the same room with Fernando. His lyrics are pure and truthful about his love for his Savior, but also for his wife. He's a personal songwriter, and many of the songs are penned from experience and not desire.
Read more about Fernando Ortega and listen to tracks from
Home
and other albums here.
6. Michael W. Smith Freedom
Michael W. Smith's new instrumental
Freedom
reveals Smitty's surprising talent for a different genre. With its moving, haunting melodies and impressive orchestral performances,
Freedom
plays like the soundtrack to a dream you can't quite remember. I didn't even make it through the first song before I was on the phone telling friends that they had to buy this album.
Read more about Michael W. Smith here/
5. Rhubarb Kamikaze
In a year when Christian Rock has been a bit boring, the Australian band Rhubarb's debut album on InPOP Records is exceptional. The album,
Kamikaze,
is a mix of easy, identifiable pop/rock melodies with fun, aggressive messages. This band has the potential to be the next Sixpence or P.O.D. I think this is one of the most under-rated albums of 2000.
4. Third Day Offerings"
The hip thing to do in Christian music these days is to record a worship album. The formula goes like this: Take a handful of your better slow songs, maybe throw in some written by others and (this is key) sing them with way more emotion than normal! Generally if you like the band this formula gets a passing grade. With Third Day's
Offerings,
on the other hand, their worship album gets an A+++ with extra credit. I was actually turned on to the band through this album and now consider myself a loyal fan.
Every track is great including
Angus Dei/Worthy
by Michael W. Smith and the classic
Saved
by Bob Dylan.
Learn more about Third Day and listen to tracks here.
3. Various
City on a Hill
Every so often in Christian music there is a compilation that rises to a level of excellance rarely seen in our industry. In the past we've seen
My Utmost For His Highest
and
Streams
encourage us to dig deeper into our faith and bathe in the worship of our Savior.
City on a Hill
continues that musical excellence with an acoustic rock driven worship album that boasts the talent of Sixpence None the Richer, Jars of Clay and Caedmon's Call. This original worship album is at times beautifully simplistic, yet it doesn't insult our intelligence by worshipping for us. It's encouraging. It's passionate. It's one the best worship experiences ever recorded.
Listen to tracks from this album here.
2. Jeniffer Knapp
Lay it Down
With the artistry of a veteran, Knapp followed up her debut album with one of the strongest albums ever recorded in Christian music. With raw and passionate lyrics that not only uplift, but convict, she speaks about her own issues with honesty, never taking for granted the grace that comes from God. It's extremely refreshing to hear a young lady rock with such intensity that she breaks new ground for women in Christian music.
Learn more about Jennifer Knapp and listen to tracks from this album here.
1. Nichole Nordeman
This Mystery
Lyrically,
This Mystery,
is one of the best albums ever recorded. Nichole captures and articulates what the layperson dreams their faith could be. She gets frustrated and attacks what I would never think of pointing out. Her honest talent is a breath of fresh air in an industry that is so quick to follow the latest musical whim.
Every Season
may very well be the best lyric ever written in Christian music. For its brave lyrics and subtle instrumentation,
This Mystery
is my overwhelming choice for No. 1 album of 2000.
Learn more about Nichole Nordeman and listen to tracks from this album here.
What are your top 10 picks? Create your list here.