'Crystal' Clear
Lisa Tedder

Music Channel Critic

2003

24 Jan

COMMENTS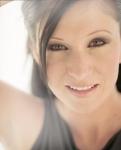 "How will people know I'm a Christian?" Crystal Lewis asks me.  It's a rhetorical question.  Just because she's been a recording artist in Christian music since she was 15 doesn't mean her faith is automatically visible to everyone she meets.  Yet recently she has come to understand the practicality of revealing and sharing her faith more than ever before.
Maybe Lewis' new album had something to do with it.  Although Holy, Holy, Holy (Metro1) is her second hymns collection, incorporating hymns that were not used on 1995's Hymns: My Life (also Metro1) prompted a new revelation for her.
"Even way back [when these hymns were written]," Lewis ponders, "[the hymnwriters] felt this way.  They struggled with temptation, doubt, fear."  Identifying with the struggles of Christians from the past has given her more freedom to accept her own struggles, to not fear transparency.  "It's the same today," she admits.  "The answer [to these struggles] remains the same."
Lewis has always loved these old songs; she grew up with them. But she hasn't always fully understood their message.  "It took me a really long time to get worship," she explains, "to really feel free worshiping.  I did feel something as a kid, listening to hymns with just the organ.  But it wasn't until later in life that I allowed that music to touch and affect me."
To Lewis, true worship is about change—and music is a catalyst.  "I could listen to all these songs," she continues, "and I could let it turn my focus to Christ.  Or I could take it with a grain of salt and not let it drastically affect me.  It's up to the individual to allow God to make those changes."
The catalyst that has changed Lewis most in the past year is not music but a book.  Brennan Manning's The Wisdom of Tenderness (HarperSanFrancisco) was the inspiration for the only original song on her new release.  After reading the book three times through, "The point of the book got across to me," Lewis says.
She summarizes what she learned in the book simply:  "We are adored by Jesus.  We can't even fathom what He has done to win our love.  He stopped at nothing to convince us of His love.  Regardless of what we look like, regardless of who we are, regardless of our faults, regardless of anything, we are adored by Him."
The more real that love becomes to Lewis, the more sure she is of what it means to live out her faith.  Going back to her original question of, "How will people know I'm a Christian?" Lewis surmises, "Jesus says to love people.  When we are able to put it in perspective, to realize that we don't have to worry what anyone else thinks because we are already totally adored by Him, then we can take what we've been given and give it to others.  God doesn't say to love Him as He loved us; He says to love others.  We are loved; therefore, we can love each other."
Used by permission.  CCM Magazine © 2003  Click here to subscribe.