David Phelps: Everyday Ephiphanies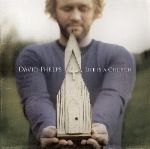 David Phelps could easily point to his many accomplishments if he wanted to somehow validate his ministry. A former member of the legendary Gaither Vocal Band, Phelps has serenaded folks at Carnegie Hall, appeared at Billy Graham Crusades and performed for President Bush at the White House. But the Gospel Music Association's twice-nominated Male Vocalist of the Year is quick to downplay his successes in favor of a more universal and organic view of ministry.
"There are lessons about God and eternity all around us," says Phelps. "This seems right since it is His creation after all. I guess the challenge is to have the 'big-picture' perspective of seeing how everything, including you and me, is interconnected."
It seems fitting, then, that Phelps' most recent solo effort is titled "Life Is a Church." Produced, arranged and recorded by Greg Bieck (Barbra Streisand, Jessica Simpson), the album gives vivid, sonorous snapshots of everyday miracles that show up in everyday life. Songs like "Visions of God" and "Legacy of Love" showcase Phelps' powerhouse voice, while offering poignant glimpses into the ministry opportunities that each one of us has every single day.
Phelps will be touring this fall in support of "Life Is a Church," after which time he'll be gearing up for his popular holiday tour, "Christmas With David Phelps."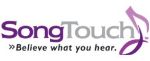 © 2005 SongTouch.com.  All rights reserved.  Used with permission.  Shop for gospel music and Christian church music downloads at  SongTouch.com.