Declaration
reviewed by Russ Breimeier

Copyright Christianity Today International

2001

1 Jan

COMMENTS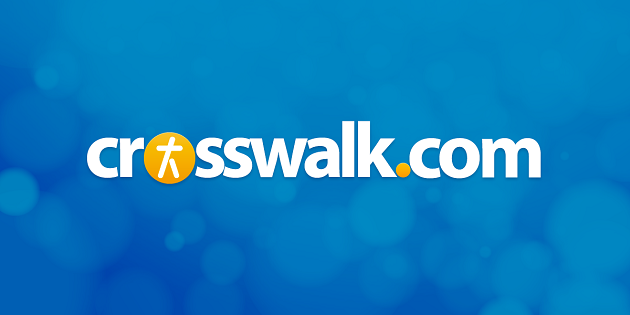 Sounds like … the guitar pop we've all come to know from Steven Curtis Chapman, but he's gravitating away from inspirational and country and more towards rock—this album rocks harder than Speechless at times.
At a Glance … there's just no getting around the fact that Steven gets better with every album he releases, which would of course make Declaration his best to date thanks to the sharp production and musicianship.
Steven Curtis Chapman was born in 1963 in the small town of Paducah, Kentucky. His love for music began at an early age, when … wait a second! Is there anybody who doesn't know Steven's music by now? Eleven albums, 36 chart-topping singles, 4 Grammy awards, and an unprecedented 44 Dove awards have a way of garnering an artist some notoriety. Sheesh, the Gospel Music Association may as well name a wing after Steven for all of his accolades! Think what you will of the Dove awards and all of Steven's recognition, but I think part of the reason the GMA keeps honoring Steven is that he's truly gotten better with every album for the last ten years. I wasn't a fan of Steven's earlier inspirational and country-flavored pop music, but that began to change for me with his 1994 Heaven In the Real World album, leading to the gritty roots-rock sound of 1996's Signs of Life, and eventually the solid rock/pop of 1999's Speechless album.
Which brings us to Declaration, an album that starts with the sound of Speechless (modern guitar pop/rock merged with electronic loops and samples) and then, true to Steven's winning streak, actually improves on it. The album was mostly recorded at Steven's home studio with Brown Bannister returning as co-producer as well as an excellent live band that includes legendary bass guitarist Leland Sklar (Phil Collins). To the nay-sayers, I'll acknowledge that some of this album does sound like the usual stuff you expect from Steven. The first single, "Live Out Loud," is a fun and rocking song, but it's too similar to his past hit "Dive," and the lyrics are a bit of a return to the awkward pop culture references that he used to throw in his songs (the first verse about Regis Philbin seems to make most of my friends wince). Likewise, the melody on "This Day" sounds a lot like the string riff from "Speechless," and the rocking parts of "See the Glory" sounds like a mix between "Whatever" and "I Do Believe." I suppose most artists begin to recycle their own material after a while, but if you only focus on the similarities on this album rather than the differences, you're going to miss out on the fun of Declaration.
Probably the most striking feature of the album is the guitar sound, by which I mean there are hordes of guitars—sometimes a wall of sound. To catch my drift, all you need to do is listen to "Bring it On," which may be Steven's most hard-rocking song to date, bordering on heavy metal. He's always been an excellent guitarist on his previous works, but Steven really lets loose this time around. On top of that, he and Brown Bannister do a bang-up job of synchronizing a string orchestra to the rock band on many of these songs, including "Bring it On" and "God Is God." The string section tackles some incredibly fast riffs to rival and duet with the guitars, resulting in precision that is breath-taking and very big sounding. Of course, the strings are also capable of much beauty, as heard on the symphonic closer, "Savior." I also appreciate that Steven doesn't succumb to routine songwriting techniques—it actually sounds like he's pushing himself on some of these songs, with rhythmic and syncopated playing, shifting to time signatures that are sometimes unusual, and chord progressions that most Christian artists would be afraid to attempt. There truly is a progressive element to his songwriting that sometimes gets buried underneath the sentimentality and the familiar production. I believe it's worth your time to look past those things to find the superior musicianship.
As for lyrics, there's a lot of variety and depth offered on Declaration. One of my favorites is "See the Glory," a song co-written by Steven's son Caleb and seemingly inspired by an argument on a family vacation to the Grand Canyon. Though the incident didn't involve the Chapmans, you can almost imagine Steven yelling, "Caleb, for the last time put the Game Boy away and look at the majesty of God's creation!" Steven is able to use it as a metaphor for our willingness to settle for less than what God has to offer, and he even has the creativity (whimsy? audacity?) to use Game Boy music and sound effects with parts of the song. Steven also displays his tender side with "When Love Takes You In," inspired by the adoption of their daughter, Shaohannah, from China two years ago. Then there's the powerful and worshipful "Magnificent Obsession," a song that begs God to make him first in our lives. And in light of the recent tragic terrorist attacks in our country, "God Is God" is an amazingly timely answer (and non-answer, like in the book of Job) to the matter of suffering in the world. I hope you find it as powerful and comforting as I did.
There are going to be some music fans who won't give this album a chance because they think all Steven's music sounds the same—they'll judge the album on its first track and single, the "Dive" clone "Live Out Loud." I can understand why people would think that, but there's just no getting around Steven's growth as an artist. Declaration is his most consistently enjoyable album yet. He's clearly becoming more and more comfortable with the recording process and more daring with little creative songwriting touches. You might say Steven is writing the same song over and over, only to improve it to the point of perfection someday. I'll even admit, there was a small part of me that didn't want to like this album—not out of some personal grudge mind you, but in the hopes that for once Steven would release an album that merely plateaus and doesn't show growth, allowing for some other pioneering artist to garner some Dove awards and earn a place in our year-end best-of list. Unfortunately, some poor artist is going to have to get bumped off my list and Steven better make room in his Dove award closet, because this is his best album yet … and it almost makes me fearful and eager to hear what he's got up his sleeve for his next album.
Copyright © Christian Music Today. Click for reprint information.