Deeper: The d:finitive Worship Experience
reviewed by Russ Breimeier

Copyright Christianity Today International

2001

1 Jan

COMMENTS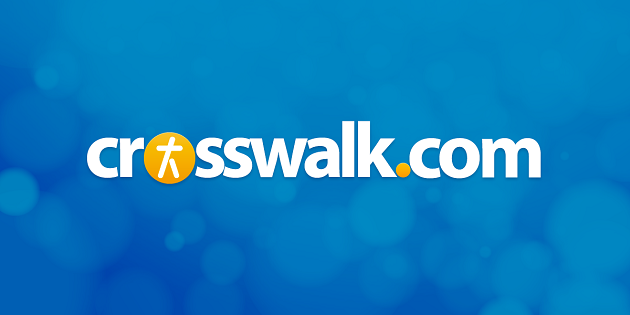 Sounds like … worship-centered modern guitar rock/pop that blends the driving pop of U2 with the modern ambient sounds of Radiohead.
At a Glance … this best-of compilation is a no-brainer for those not yet introduced to Delirious, and while long-time fans may be hesitant to purchase music they already own, there's enough goodies here to make it worth their while.
There are three albums that sparked the modern worship craze we're seeing today in Christian music. There's the Exodus project from Michael W. Smith and company, which I would suggest was the most influential of the three. There's also the debut album from Sonicflood, which probably best demonstrated how easily a modern worship band can adapt worship classics to a modern sound. And then there's Delirious, the British band that started out leading worship services and ended up cracking UK radio Top 40 with their worshipful yet widely accessible songs. Of these three, Delirious has had the most lasting impact, and they prove time and again you can indeed be creative and original with worship music. The band has forged their own sound, a blend of U2 power pop and Radiohead ambience, and continues to write their own music with every album. It's clear Sparrow Records' recognition of this was the inspiration for the release of Deeper: the d:finitive Worship Experience, which features 25 of the band's most beloved worship songs.
I'll say right upfront that Deeper leaves me with mixed feelings. Delirious has been making music for nearly ten years now, but they're still relatively new to the United States. The band released four self-produced "mini-albums" on cassette between 1993 and 1996 under the name Cutting Edge, and these tapes eventually became the 1998 double album of the same. That same year, America also saw the release of King of Fools, the band's new album at the time, which featured a more modern and aggressive sound only hinted at on Cutting Edge. Why the history lesson? Because 13 of the 25 tracks on Cutting Edge now appear on Deeper (which is also a 25-track double album). Additionally, 7 of the 13 tracks from King of Fools also made it onto Deeper. The remaining tracks include only three from the band's Mezzamorphis album, the classic "Come Like You Promise" (this studio version hasn't been on a Delirious album 'til now), and the new song "Not Forgotten." Once again, we have a greatest-hits album that mostly spans just a couple of prior releases, and considering this music isn't quite four years old to most of us, it begs the question if Deeper is really worth your money.
It's a close call, but I'm going to have to say yes in this case. No doubt this album will appeal most to those who have not heard or purchased a Delirious album yet (and you all know who you are … for shame!). Cutting Edge is required listening for those seriously into modern worship, whether you're a leader or simply enjoy listening to and participating in worship. Deeper is practically the same album, leaving out the weaker tracks (and a couple lesser-known favorites), and adding the best of the King of Fools album, which is perhaps one of the most important Christian albums from the '90s. I'd recommend buying both those albums over this one, but if you insist on streamlining your CD purchases, then go for Deeper. It introduces you to the essential songs of Delirious with very little fat and fluff.
As for the serious Delirious fans, you're probably hesitant to re-purchase music you already own, and I can't say I blame you. Nevertheless, the band is given first-rate treatment on Deeper, and it's an album packed with goodies for the fans. I'm almost certain all the songs have been re-mastered, so many of the classics from Cutting Edge sound cleaner than they did originally. This makes the omission of songs from Mezzamorphis and Glo more understandable, since those two albums sound perfectly fine as they are. Additionally, there are six new tracks that are sure to please fans. I get skeptical when I read "new version" or "remix" next to a song, because it often means there's a minor change to the rightmost cymbal in the drum set (i.e. no one will notice or care). That's not the case here, though the remixes of "The Happy Song" and "Revival Town" are somewhat subtle by comparison.
The new version of "Lord You Have My Heart" is completely transformed from the gentle and prayerful version on Cutting Edge and has the same alternative pop sound as songs from the Glo album. The new version of "Did You Feel the Mountains Tremble" is much less ambient and echo-y — it feels more modern, prominently featuring an Australian didjeridu (you'll recognize it when you hear it) and some great musical hooks near the end of the song. Likewise, the new version of "I Could Sing of Your Love Forever" is interesting, dark and moody compared to the adult contemporary sound of the original version. Finally, there's the new song "Not Forgotten," as strong a worship song as anything on the band's recent Glo album and featuring a big choral sound. Incidentally, this song doesn't appear on the upcoming Delirious Audio Lessonover album that's now available in the UK and will release stateside in early 2002. Normally, I don't like it when a record label recycles old material to make a new compilation, but truth be told, I'll probably end up listening to this more than Cutting Edge when all is said and done. Most people have these songs in their collection already on Cutting Edge and King of Fools, both of which are albums very worthy of your purchase. However, the new versions and the remastered classics make Deeper an appealing buy for the longtime fans, and it serves as testimony to the band's strength as a pioneering worship band.
Copyright © Christian Music Today. Click for reprint information.