Desperation
reviewed by Russ Breimeier

Copyright Christianity Today International

2003

1 Aug

COMMENTS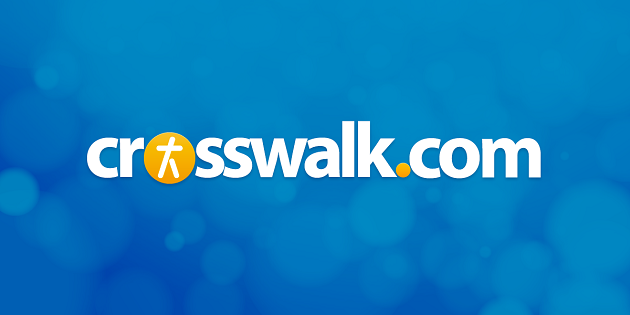 Sounds like … typical modern worship that draws on elements of the popular Passion series, Matt Redman, Delirious, and surprisingly enough, Counting Crows
At a glance … much of Desperation suffers from tired worship clichés, but there are some highlights worth looking into.
It's probably easiest to think of Desperation as Vertical/Integrity's answer to the popular Passion and Acquire the Fire worship conferences. It's a youth/college movement born out of New Life Church in Colorado Springs that has since developed into an annual event that motivates students to develop a closer relationship with God and live out their faith evangelically.
Some of you may recognize the worship leaders involved with Desperation. Their talents (and some of these songs) were featured on last year's More Than Life album (from Integrity's House of Worship series), featuring New Life worship leader Ross Parsley. He's not active with Desperation, but three other emerging New Life worship leaders are very involved here. Interestingly, all three are talented instrumentalists and graduates of Oral Roberts University.
Glenn Packiam is featured the most on this album as a worship leader and guitarist, playing occasional keyboards. Packiam, who is Director of the New Life School of Worship and leader of the Mill Worship Band, often resembles Matt Redman and Vineyard UK stylistically. Unfortunately, Packiam's lyrics are often too simplistic to be memorable. Desperation's opener, "I'm in Love with You," repeats that title continuously for the chorus, though the catchy rock drive is undeniable. But "We Lift You Up" just perpetuates the theory that modern worship is simply a matter of stringing together familiar phrases: "Who is like You, O Lord/God of heaven, God of earth/There is none who compares/To Your majesty and love."
This is true for most of Packiam's seven contributions to the album. His style just isn't distinct or varied enough to justify that many tracks. "You Are" and "Desperation" sound like virtually the same song, bleeding into each other blandly. "Far Better," meanwhile, uses the key phrase "Because You have loved me/I want to be a friend of God," but the following song, "Friend", uses similar phrasing. That's more than eleven minutes of balladry pleading to be the Lord's friend, not including the prayer between those songs.
Worship leader Jon Egan, who played drums on the More Than Life album and plays guitar here, fares a little better. At New Life, he serves in the high school ministry and trains young bands. His style is somewhat similar to Packiam and Vineyard UK, as well as the Passion artists. "Wherever You Go" is helped by a beautiful soaring chorus that recalls Delirious, and "Anything" offers a similarly strong melody that resembles the work of Chris Tomlin. His vocal seems a little pinched on the album closer "Until My Breath Runs Dry," but it's still a passionate finale reminiscent of Vineyard and Sonicflood
The real find on Desperation (and More Than Life) is keyboardist Jared Anderson, an associate worship pastor at New Life and leader of the SaturdayNight worship band. He also fronts a trio which plays around Colorado Springs, and has produced two albums. His singing style is interesting—a dead ringer for Adam Durtiz of Counting Crows in vocal quality and pronunciation. Anderson's songs are the best on Desperation, but he's only featured on two. "Holy Praise" is especially memorable because his vocal style and strong melody make you want to sing it. The same is true of the strong ballad "Rescue," which one could envision as a radio single because of the passionate lyrics and songwriting sensibilities: "I need You, Jesus, to come to my rescue/Where else can I go/There's no other name by which I am saved/Capture me with grace/I will follow You."
An hour-long worship concert like this would have benefited from a few familiar cover songs to entice listeners to give Desperation a chance. It's also ironic that an album of original worship songs can sound so unoriginal for the bulk of it, and there is desperate need for more musical variety. There are highlights to be found, however, enough to recommend Desperation to worship leaders in search of examples of churches that are developing a strong modern worship ministry. (Note: New Life Church's worship department has its own website: www.newlifeworship.com. You can learn more about Desperation at www.desperationonline.com.)